Aubrey D. Flippen, 68, longtime social worker, dies
7/21/2018, 10:50 a.m.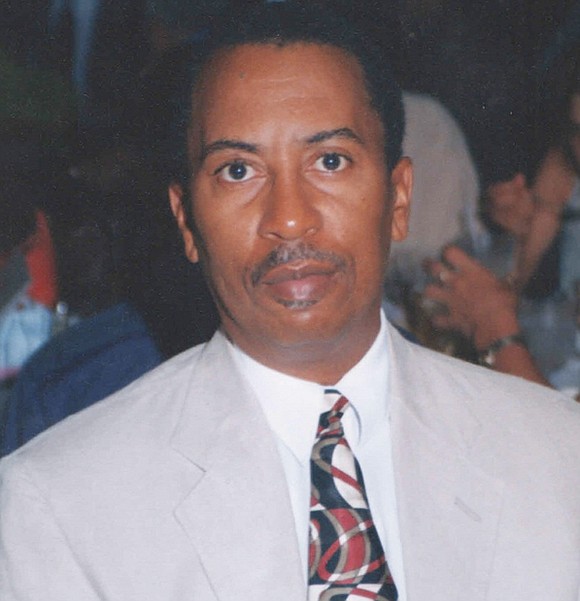 Aubrey Dean Flippen sought to provide hope to people in crisis.

For 32 years as a Richmond social worker, Mr. Flippen listened to people in distress and provided advice and resources to help them cope with their daunting challenges, ranging from finding shelter and dealing with abusive family members and dysfunctional households to finding employment and securing transportation.
Described as a kind man, he got into the profession to "make a difference" in people's lives. That remained the most satisfying part of his work, he said when featured as a Personality in the Jan. 13-15, 2005, edition of the Free Press. He was spotlighted following his election at the time as president of the Richmond Association of Black Social Workers.
His service to Richmond residents is being remembered following his death Monday, July 9, 2018. He was 68.
Family and friends celebrated his life Friday, July 13, during a service at Chiles Funeral Home in the East End. He was buried in Oakwood Cemetery.
Born in Danville, Mr. Flippen began his career following his graduation from Virginia State University with a degree in social work. He later earned a master's degree from Virginia Commonwealth University.
He took on other people's often complex and intense problems that grew out of "issues of crime, disease, housing, poverty and other social ills that impact family structure," he told the Free Press in 2005.
He also taught future social workers as an adjunct professor at VSU and worked with alcoholics and others through the Virginia Alcohol and Substance Abuse Program.
He was honored as an elder with the Richmond Association of Black Social Workers in December at its inaugural Enstoolment of the Elders ceremony.
Mr. Flippen credited his late mother, Juanita Benson Flippen, with inspiring him to succeed. "As a single parent, she raised five children who are all college graduates," he stated in the Personality feature.
An admirer of Richmond tennis star Arthur Ashe Jr., Mr. Flippen grew up playing tennis and was captain of the VSU team. As he grew older, he took up golf as a more relaxing way to take a break from other people's troubles.
Known for being low-key and enjoying a good time, he also was a member of the Alpha Phi Chapter of Kappa Alpha Psi Fraternity, Club 533 and the Thebans Beneficial Club.
Survivors include his wife, Judy Diane Flippen; son, Shannin Flippen; two grandchildren; and four siblings, Celia, Evelyn, Terry and William Flippen.