A star is born: NBA draft expected to pick talent from U.S. and abroad
Fred Jeter | 6/25/2018, 9:39 a.m.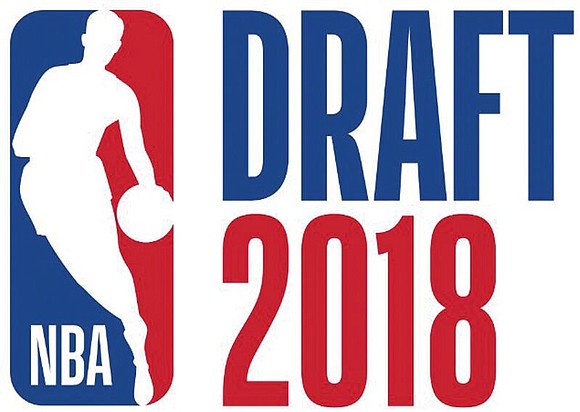 The NBA's reward for a team having a miserable season is a high draft pick and hopes of a brighter future.
Thus, the Phoenix Suns vault from having the worst standings to first in the 2018 draft of incoming talent.
The draft will be held Thursday, June 21, at the Barclays Center in Brooklyn, N.Y.
Coming off a 21-61 season, the Suns are expected to stay in-state by selecting 7-foot De'Andre Ayton out of the University of Arizona.
As a freshman, Ayton averaged 20 points, 12 rebounds and led the Pac-12 Conference in blocked shots (66) while being named conference Freshman of the Year and Player of the Year.
Ayton was born in the Bahamas and went to high school in San Diego.
Freshman fever: Ayton figures to be the first of many talented players to be chosen in the draft following just one season of college hoops.
Other freshmen expected to hear their names called in the top 15 picks are Marvin Bagley and Wendell Carter of Duke University; Trae Young of the University of Oklahoma; Jaren Jackson of Michigan State University; Mohamed Bamba of the University of Texas; Michael Porter of the University of Missouri; Collin Sexton of the University of Alabama; and Shai Gilgeous-Alexander of the University of Kentucky.
There could be more. According to NBADraft.net, 16 freshmen are listed as likely selections in the 30-player Round One.
Introducing: And that doesn't count 7-foot-1 Mitchell Robinson, 20, who never played collegiately. Robinson was among the nation's top prospects in 2017 at Chalmette High School in St. Bernard Parish, La.
He signed with Western Kentucky University but never played for the Hilltoppers. Instead, he sat out the 2017-18 season to hone his skills without any academic commitment.
And then there is 6-foot-3 Anfernee Simons, 19, of Orlando, Fla. Simons graduated from Edgewater High School in 2017 and spent the past season at IMG Academy in Bradenton, Fla.
The NBA requires American athletes to be one year removed from traditional high school before gaining draft eligibility.
Old guys: Among the top "upperclassmen" expected to be picked high in the draft are Mikal Bridges of Villanova University and Miles Bridges of Michigan State. Both were sophomores this past season.
Another player leaving the NCAA champion Villanova following his sophomore season is 6-foot-5 Donte DiVincenzo.
NBAdraft.net suggests 6-foot-7 Chandler Hutchinson from Boise State University may be the only senior taken among the first 30 picks.
Virginia Commonwealth University's Justin Tillman has worked out with numerous NBA teams, including the Boston Celtics and the Los Angeles Lakers, but is a long shot to be drafted.
Drafted or not, Tillman, an All Atlantic-10 Conference as a senior, will try and make his mark in the NBA Summer League starting July 6 in Las Vegas.
Former Rams players Troy Daniels, Treveon Graham and Briante Weber have reached the NBA despite not being drafted.
Stars from afar: International players expected to be called early in the draft are 6-foot-8 Luka Doncic from Slovenia and 6-foot-2 Ellie Okobo of France.