Winners and losers
Mayor Levar M. Stoney offers details of his $1.42B, 2-year budget plan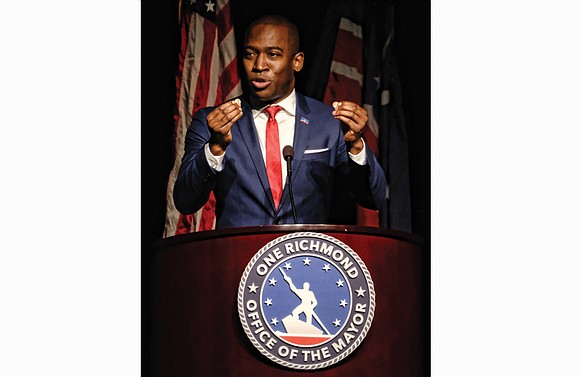 The mayor also promised a similar 1 percent pay hike in 2019-2020 and additional pay changes based on the study.
Mayor Stoney also proposed a new benefit for city workers: Four weeks of paid maternity leave and four weeks of leave for employees who adopt a child. Employees also could receive two weeks of paid leave to care for a sick parents under the mayor's proposal.
In addition, the mayor is moving to continue improving salaries for police officers and firefighters, council's top priority.
He proposes to spend $3.1 million in fiscal year 2019 and $7.9 million in fiscal year 2020 to "continue step increases to address pay inequities" for both police and firefighters. The combined $11 million is still $1.6 million short of the $12.6 million the council urged him to spend on the effort.
The mayor added other items, including a proposed boost in starting pay for police and firefighters to $43,000 a year.
The mayor also called on the council to fund four new police positions to work in public housing communities and to allow the police department to hire five civilians to handle outreach programs for the department.
Under his plan, the city's subsidy for the Richmond Ambulance Authority would grow by $600,000, while the Richmond Behavioral Health Authority, the city's mental health, mental retardation and substance abuse agency, would gain $733,000 in extra city funds to deal with the opioid epidemic.
The mayor said the city's the budget challenges will continue.
"There are no quick fixes," he told the council. "So whether it is City Council or the School Board, we must have a shared commitment in making the hard choices, the right choices, that will put us on track to make a real difference in the lives of city residents."