Dr. Aashir Nasim named VCU vice president
3/22/2018, 6:17 p.m.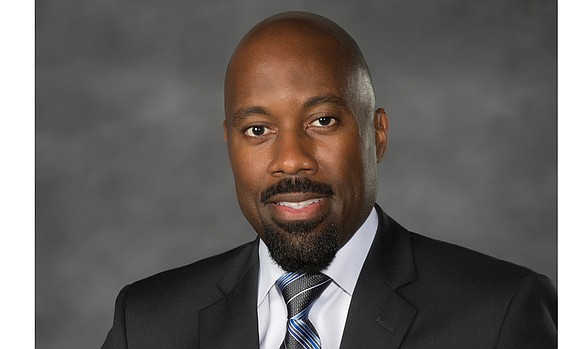 Dr. Aashir Nasim is being handed the challenge of improving diversity and inclusion at Virginia Commonwealth University.
VCU President Michael Rao announced Monday that Dr. Nasim will be the new vice president for inclusive excellence. His appointment is effective April 2, the university reported.
Dr. Nasim currently serves as interim senior vice provost for faculty affairs and director of the VCU Institute for Inclusion, Inquiry & Innovation, also known as iCubed.
In his new position, Dr. Nasim will lead the Division for Inclusive Excellence. He will be responsible for carrying out VCU's newly adopted diversity and inclusion strategic action plan that is aimed at making the university a model in this area, according to the university.
Dr. Rao described Dr. Nasim as "a respected scholar who brings an important lens of diversity and inclusion to his work and to our university community. He is a thoughtful and passionate leader who embodies VCU's mission of tackling difficult problems to serve the public good."
As senior vice provost, Dr. Nasim has served as chief administrator for faculty affairs. As iCubed director, a post he will continue to hold in his new role, he has been involved in developing cross-disciplinary academic and research programs.
"VCU is at its best when its philosophy of diversity and inclusion informs its practices related to educating our students and improving the health of our communities," said Dr. Nasim, who earned his doctorate in psychology from Howard University.
He has been a member of the VCU faculty since 2008, when he received a joint appointment from the Department of Psychology and the Department of African-American Studies.
Named a full professor in 2017, he has previously served as chair of the Department of African-American Studies and as a special assistant to the provost. He also is a National Institute for Minority Health and Health Disparities Scholar and a VCU Massey Cancer Center Research Program member.
Dr. Nasim began his academic career in 2001 as an assistant psychology professor at James Madison University. At JMU and VCU, his research has focused on topics involving tobacco and other drug behaviors, sexual risk behaviors and culture, identity and behavior.