Wilder sues VCU president, dean of school named for him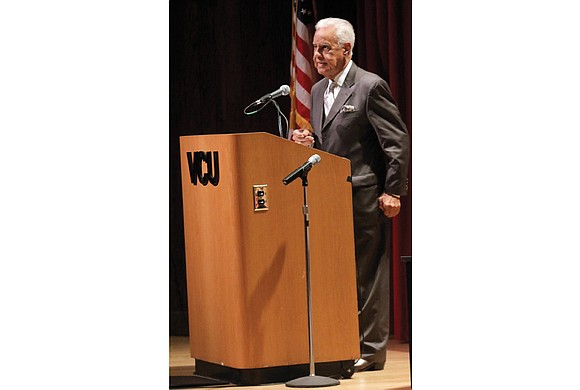 By Jeremy M. Lazarus
He may be 86, but former Gov. L. Douglas Wilder is showing Virginia Commonwealth University he is not to be trifled with.
On Monday, Mr. Wilder, now a distinguished professor at VCU, publicly embarrassed the university by filing suit in Richmond Circuit Court alleging the university and its top leadership, including President Michael Rao, have engaged in a five-month cover-up of a bigoted verbal attack on his administrative assistant, Angelica Bega, by the dean of the school named for Mr. Wilder.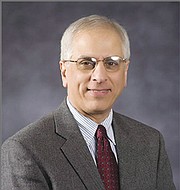 First reported in Style Weekly, the lawsuit has been picked up nationally, creating unexpected tarnish on a school that has touted its work to promote diversity and inclusion.
VCU is keeping mum.
"We haven't been served with this suit," spokesman Michael R. Porter, told the Free Press on Wednesday. But in any case, he said, VCU officials "would not discuss pending litigation."
The dean of the Wilder School of Government and Public Affairs, Dr. John Accordino, did not respond to a request for comment.
Using the state's Whistle Blower Protection Act, Mr. Wilder alleges that Dr. Accordino went to Mr. Wilder's office on Nov. 7 when he was absent and unleashed an unexplained tirade against Ms. Bega.
Dr. Accordino, who took over as dean in February 2017 after an eight-month stint as interim dean, "called Ms. Bega obscene names, accused her of violating VCU human resources rules, questioned and insulted her intelligence, threatened her employment with VCU and generally disparaged her humanity," the suit states.

The verbal assault amounts to racial and sexual abuse and discrimination and was heard throughout the department and the building, the suit states, including by Dr. Kristine Artello, an assistant professor who reported "Dr. Accordino's abusive behavior" to Mr. Wilder.
Mr. Wilder then reported the incident with Ms. Bega's approval to VCU Provost Gloria Hackett and President Rao.
But instead of acting on the complaint, Mr. Wilder alleges that Dr. Rao and the provost sought to shield Dr. Accordino from any discipline.

"At no time did VCU take any affirmative step to protect the complaining staff victimized by Dr. Accordino's abusive, improper and unprofessional behavior," the suit states. "Specifically, VCU failed to even suspend Dr. Accordino, leaving him in a superior and supervisory position over those complaining against him."
According to the suit, when Ms. Bega refused to drop the complaint despite pressure from Provost Hackett, the university hired an independent company from Boston to investigate. Those findings have not been released.
Mr. Wilder alleges in the suit filed on his behalf by attorney Glen Franklin Koontz that the investigation resulted in VCU being told that the "claims against Dr. Accordino were credible and supported by the evidence adduced by the investigation."
The suit also alleges "additional claims of sexual harassment and racial discrimination were levied against" Dr. Accordino.
The suit claims that Dr. Accordino's "abusive actions toward Ms. Bega and others" violate VCU rules and regulations, as well as federal and state laws. The suit also alleges that Dr. Rao's and Provost Hackett's deliberate refusal to address Dr. Accordino's behavior also amounts to "malfeasance and maladministration."
According to the suit, the actions of the president and provost show "an intent to cover up Dr. Accordino's wrong-doing," and by so doing caused Mr. Wilder, Ms. Bega and others to "suffer mental and physical anguish."
The suit asks the court to issue a declaratory judgment finding the dean, the provost and president are in the wrong.
The suit also asks the court to impose a $2,500 civil penalty on VCU and to pay Mr. Wilder's attorney's fees and costs.