City doesn't publicize exemption from trash fees for elderly, disabled renters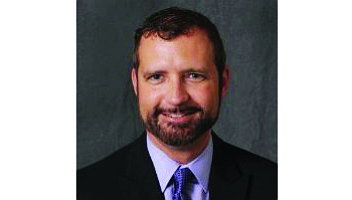 City Hall is quietly blocking elderly and disabled renters from receiving free trash and recycling services, the Free Press has learned — a benefit the city has offered for nearly 14 years and which currently is worth $23.79 a month or $285.48 a year.
The city, however, has failed to publicize the benefit or create an application allowing qualifying low-income renters to apply for an exemption from the monthly fees, $20.80 for trash collection and $2.99 for recycling.
Richmond City Council also has not required city Finance Director John Wack to create the application.
City Council members did not respond this week to a Free Press query asking if they notify constituents about the benefit.
The elderly and disabled tenants can qualify to not pay the fees if utility services are in their name and they have an individual water meter serving their residence, the City Code states. Individuals also must have annual household incomes of $50,000 or less and a net worth of $200,000 or less and would qualify for tax relief if they owned the property rather than renting it.
The benefit has been available since at least 2004, according to the City Code, which states that individuals are allowed to apply to the director of finance for relief from the trash and recycling fees at any point during the year.
It does not apply to renters who live in an apartment house or complex whose owners receive the bill for trash and recycling. Renters also would not qualify if they do not have a single meter serving their unit.
People who are awarded the exemption would file a new application by March 15 of each year.
In a brief interview last week, Mr. Wack told the Free Press he was unaware of the benefit and requested that the newspaper send him questions via email. He has not responded to the queries that were sent on April 20.
The Free Press learned about the benefit for renters while researching the case of Mark L. Spick, a homeowner who qualifies for real estate tax relief and is to be automatically exempt from trash and recycling fees, but who has continued to be billed for them.
The newspaper reported on Mr. Spick's situation in the April 19-21 edition amid concern that others who qualify for property tax relief are not getting free recycling and trash services.
The Department of Finance does not mention on its website that elderly and disabled homeowners who qualify for tax relief would not have to pay fees for trash and recycling.
The city also does not provide data on how many people are exempt.
The Department of Public Utilities, which includes the cost of trash and recycling on the monthly bills it issues for services such as water, gas and sewerage, told the Free Press that it relies on the Department of Finance to provide a list of people exempt from the refuse and recycling fees.
DPU spokeswoman Angela Fountain stated that the Finance Department provides the Utilities Department with a computerized list that is used to eliminate the fees for qualifying homeowners.
She stated that the department goes back to the Finance Department to inquire if a resident like Mr. Spick complains about being improperly billed for trash and recycling.
After the Free Press story appeared, Mr. Spick said he called DPU to complain and was told that DPU would check to see if he is paying for the trash and recycling services.