New teen career, college center planned by Boys & Girls Clubs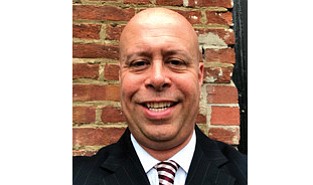 The Boys & Girls Clubs of Metro Richmond is moving forward to develop a new $5 million teen center in the East End with a focus on providing career and college guidance for 15- to 18-year-olds.
Todd McFarlane, executive director of the nonprofit organization, said BGCMR has seen a great need to aid young people in finding direction with a new kind of programming that its clubs currently don't offer.

He said finding a new site for the center is now the main holdup.
BGCMR has raised the funds it needs to build the new center as part of a larger campaign that is still underway, he said. On its website, the group touts its success in raising $20.7 million toward the $25 million goal.
Construction might have been underway if the initial site had worked, Mr. McFarlane said.
"We planned to develop the building on the campus of Martin Luther King Jr. Middle School," where BGCMR already operates a club, Mr. McFarlane said, but environmental issues halted that plan.
He said BGCMR is working with Richmond Public Schools to find a new site in the East End.
The Richmond School Board is mulling a proposal to use land on the Woodville Elementary School campus at 2000 N. 28th St.
Mr. McFarlane said other sites also are being considered.
BGCMR serves about 1,400 youths ages 8 to 14 at its clubs in North Side, South Side, Petersburg and at Martin Luther King Jr. Middle School and Fairfield Court Elementary School in the East End, he said.
More than 500 youngsters are served at the East End clubs, Mr. McFarlane said. However, teens need a place of their own, he said.
He said the new center would have its own programming aimed at helping youths prepare for the next step in life through apprenticeships, internships, tutoring and other programs.

Mr. McFarlane said while the city already has developed Future Centers in city high schools to provide similar services, he said he believes the need for such services outstrips the programs that can be provided within the schools.
If all goes well, he said, the new center could be open by 2020.