Fair housing for all an elusive dream
5/15/2018, 8:43 a.m.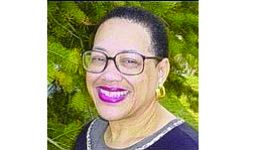 Charlene Crowell
In the classic movie "Gone with the Wind," the owner of Tara plantation admonished his daughter for remarking that she didn't care about her home. In a sharp rebuke, Gerald O'Hara declared that "land was the only thing worth living for, worth fighting for … worth dying for."
For the fictional O'Hara family, Tara was their home and the source of the family's wealth. 
Fast forward to the 21st century. Having a home remains a rock-solid route to building wealth that grows and becomes a key opportunity to share that wealth intergenerationally — unless you are among those who have been denied your own American Dream.
New research by the Center for Responsible Lending finds that today's racial wealth gaps were supported and sustained by the federal government's Fair Housing Administration. From the program's inception during the 1930s, FHA perpetuated racial discrimination by making mortgage credit broadly available to white borrowers and, at the same time, excluding African-Americans and other people of color.
More importantly, FHA has an important role to play in leveling today's mortgage finance field and its two-tiered system.
"These homeownership rate disparities did not occur by chance," argues Peter Smith and Melissa Stegman, authors of "Repairing a Two-Tiered System: The critical but Complex Role of FHA."
"The homeownership rate gap between whites and people of color is in large part due to historic federal housing policy choices that created decades-long impacts," they said.
The Center for Responsible Lending, however, credits FHA mortgage lending as an important aid to the nation's economic recovery following the Great Recession. As much of private mortgage lending retreated during the housing crisis, FHA increased its purchase market share to 42 percent in 2009. Prior to the economic crisis, FHA's market share was only 8.8 percent of the market.
FHA also sustained the mortgage market and provided broad liquidity for wealthier borrowers in addition to low- to moderate-income families. FHA's refinancing of toxic subprime loans saved many family homes from foreclosure and became a sustainable alternative.
Today, with much of the mortgage market recovered, unnecessarily tight and expensive credit in the conventional mortgage market often makes FHA the only option to finance homeownership for low- to moderate-income borrowers, lower-wealth borrowers and borrowers of color. This single option also means that borrowers broadly denied the lower-cost, most-affordable private loans available have a slower rate of home appreciation because of fees and insurance that accompany government-backed loans.
CRL's analysis of mortgage data from 2004 to 2016 found that:
▪ The FHA market share for African-American and Latino borrowers now approaches half of all purchase mortgage lending to these borrowers;
▪ FHA is the major source of mortgage credit for higher-income African-American and Latino borrowers as compared to conventional lending;
▪ Tight and expensive credit in the conventional market has led to FHA becoming the only mortgage option for many borrowers of color, low- to moderate-income families and lower-wealth families.
▪ Of the top 10 FHA home purchase lenders in 2004, five were banks and five were non-depositories; by 2016, eight of the top 10 FHA lenders were non-depositories.