Locked out
Report: Fewer mortgages approved in predominately African-American, Latino areas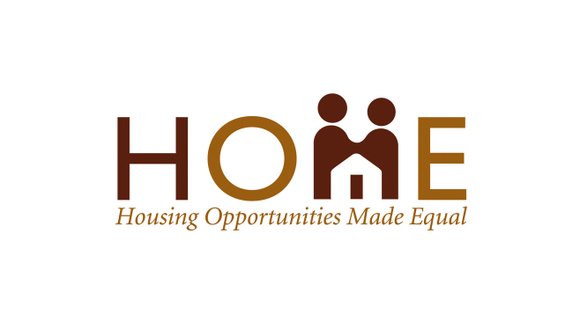 The greater the number of African-Americans and Latinos living in a Richmond neighborhood, the tougher it is for home buyers in the neighborhood to get a mortgage approved or for existing owners to get their home loans refinanced.
That's the rule of thumb that prevails among banks and online mortgage lenders, according to a new report from the Richmond-based fair housing watchdog group, Housing Opportunities Made Equal of Virginia.
The report suggests that mortgage lenders, including the five that make the most home loans to city residents, Wells Fargo, SunTrust and Bank of America and online lenders Capital Center and Movement Mortgage, could be flouting federal fair housing laws. Those laws date back nearly 50 years and were put in place to end private and government-enforced housing segregation and longstanding racial disparities in lending.
Lenders deny any return to the practice of redlining or basing lending on where people live. They indicate that credit scores, housing values and other race-neutral factors are at work.
But the HOME report seems to show that racial and ethnic disparities remain a fact of life when it comes to buying or refinancing a home.
"For each percentage point increase in the minority population in a (neighborhood), 12.5 fewer mortgages could expect to be made," study author Brian Koziol found.
HOME's findings are based on a review of seven years of reports lenders submitted to the federal government about mortgage applications, approvals and denials that include the race and ethnicity of would-be borrowers.
Mr. Koziol also found that for "each percentage point increase in the number of minority applicants per (neighborhood)," lenders made 46 fewer loans.
The fair housing group reviewed lenders' Home Mortgage Disclosure Act reports for Jan. 1, 2007, to Dec. 31, 2013. This period largely covers the Great Recession, when the mortgage market collapsed and more than 4,700 Richmond homes went into foreclosure.
As the report notes, by 2013, lending for homes in Richmond had been cut nearly in half compared to 2007, and denials of loans rose as credit was tightened.
Mortgage applications dropped from 15,011 in 2007 to 8,470 in 2013, with refinancing applications falling from 25,994 in 2007 to 11,759 in 2013.
Homeownership levels also dropped among all segments of the population, with only 43 percent of residents now being homeowners in Richmond.
But the hammer of tighter credit hit hardest among African-American and Latino residents, who generally have fewer assets and less wealth, HOME found. As a result, only 36 percent of African-American residents in Richmond own homes currently and only 20 percent of Latino residents do, compared with 54 percent of white residents.
So even as the home market began to heal, the HOME report found that "black applicants, regardless of income, were less likely to receive a home purchase loan" or be approved for refinancing.
Most notably, the data shows that 25 percent more African-American applicants of upper income were rejected for mortgages or refinancing than white applicants with upper incomes, Mr. Koziol stated.
While Richmond has a majority-black population, the report found that white borrowers received the lion's share of home loans in the city, although the denial rate was up for white people as well.