Area men named to national 2019 commemoration commission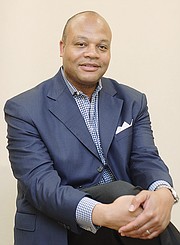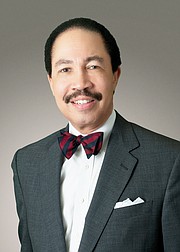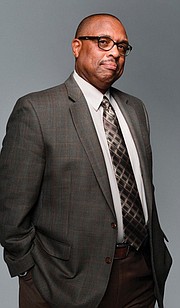 Two Richmonders will be among the 14 people who will help plan, develop and coordinate next year's commemoration of the 400th anniversary arrival of the first Africans into English territory in what is now the United States.
U.S. Secretary of the Interior Ryan Zinke announced that he had named Kenneth S. "Ken" Johnson and George K. Martin as members of the 400 Years of African-American History Commission that will focus on the historic arrival of "20 and odd" captives in 1619 in what was then the Virginia colony.
"I am honored to appoint this group to oversee such an important milestone in African-American history," Mr. Zinke stated Nov. 2, noting his action comes in the same year that five historic sites were added to the African-American Civil Rights Network.
"This commission will help expand the understanding and appreciation of all faces of African-American history and culture," Mr. Zinke added.
Both Richmond appointees are familiar faces.
Mr. Johnson, who owns JMI Marketing, a marketing and public relations firm in the city, is best known for staging such annual events as the summer Richmond Jazz Festival and the winter Freedom Classic basketball tournament. His firm is part of the team that won a contract for American Evolution, the state's 2019 Commemoration.
Mr. Martin is managing partner of the Richmond office of McGuireWoods law firm and a former rector of the University of Virginia. He also serves on the executive committee of American Evolution.
They will join three other Virginians and 10 others from around the country in helping to remember 1619, a major turning point in American history.
While the Spanish were importing slaves into Florida decades earlier, the English brought the first Africans to their American colonies in 1619 to Virginia.
According to the National Park Service, the initial Africans, prisoners who largely became indentured servants and mostly earned their freedom, were transferred from an English privateer at Point Comfort (now Hampton) and exchanged for food for the sailors. The English raider had seized the Africans from a Portuguese ship that was headed to Vera Cruz in Mexico.
The other Virginians on the commission include: Terry E. Brown of Hampton, superintendent of the Fort Monroe National Monument; and Ron Carson of Pennington Gap, founder of the Appalachian African-American Cultural Center and Black Lung program director for Stone Mountain Health Services in Pennington Gap.
Also, Dr. Rex Ellis of Williamsburg, associate director of curatorial affairs at the Smithsonian National Museum of African American History and former vice president of the Colonial Williamsburg Foundation.
Other commission members include: Lonnie Bunch III of Washington, founding director of the National Museum of African American History and Culture; Kenya Cox of Wichita, Kan., president of the Kansas State NAACP; the Rev. Nora "Anyanwu" Cox, also of Wichita, Kan., founder of the Holy Spirit Healing Ministry; and Ted Ellis of Friendswood, Texas, an artist and cultural historian who serves as art ambassador for the National Juneteenth Organization.
Also, Glenn Freeman of Omaha, Neb., retired Air Force chief master sergeant and president of the Omaha Chapter of Freedoms Foundation at Valley Forge; Dr. Joseph Green Jr. of Harrisburg, Pa., pastor, and co-founder of Antioch Assembly; and Hannibal Johnson of Tulsa, Okla., attorney, author and diversity and inclusion consultant.
Also, Bob Kendrick of Kansas City, Mo., president of the Negro Leagues Baseball Museum; and Dr. Myron Pope of Edmond, Okla., vice president for Student Affairs at the University of Central Oklahoma.
The commission was created in January by an act of Congress. Congressman Robert C. "Bobby" Scott of Newport News and U.S. Sen. Tim Kaine of Virginia spearheaded the bipartisan legislation through Congress.