Would domestic terrorism law help prevent extremist shootings?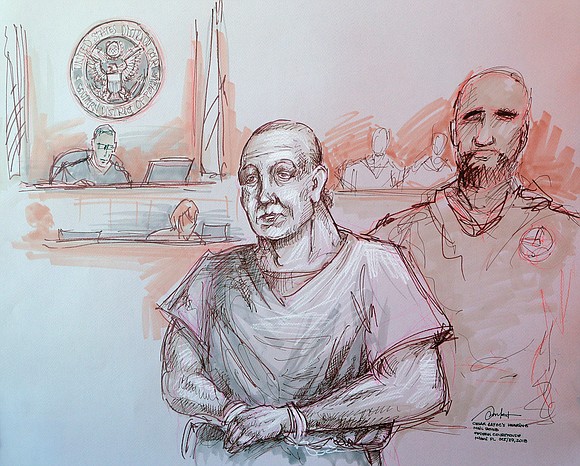 "You want to be really careful, given the current political context, about who would be put on that list because you don't want them put on there for purely punitive reasons," said Karen Greenberg, director of Fordham University Law School's Center on National Security.
But advocates of a domestic terrorism law say without a specific statute, cases that could all be charged under a single law are instead brought under a hodgepodge of others and sometimes prosecuted as state or local terrorism offenses, making it virtually impossible to identify trends, and tally how many domestic terror acts occur in the United States and how they're handled by prosecutors.
When an attack occurs, "you have to find the criminal laws that may apply based upon the specific facts that may apply," said Joshua Zive, outside counsel to the FBI Agents Association.
"When it does that, you've then lost the ability to kind of measure those prosecutions from a domestic terrorism standpoint. They've been essentially spread to the wind based on what the individual facts might be," he said.
The Justice Department, acknowledging the homegrown extremism threat, appointed a domestic terrorism counsel in 2015 to coordinate the work of U.S. attorneys. Although ideas for a broader statute have been kicked around, Mr. Zive said he could not recall any "viable" legislative proposal.
The federal code includes a definition of domestic terrorism but has no penalties associated with it. A proposal floated by the FBI association would borrow the language of that definition — the use of violence for political means to intimidate or coerce a government or civilian population — and make it a crime no matter what type of weapon is used.
The Justice Department historically has reserved terrorism prosecutions for cases involving foreign organizations. That's because the U.S. State Department maintains a list of dozens of foreign terror groups. Actions aimed at helping those organizations, whether traveling abroad to join the Islamic State group or committing an act at home, fall under a broadly construed law that makes it illegal to lend material support to a foreign terror organization.
By comparison, the United States does not make it a crime to associate with organizations like the Ku Klux Klan that have been involved in ideologically motivated crimes.