Couple weds in Dominican Republic
11/15/2018, 6 a.m.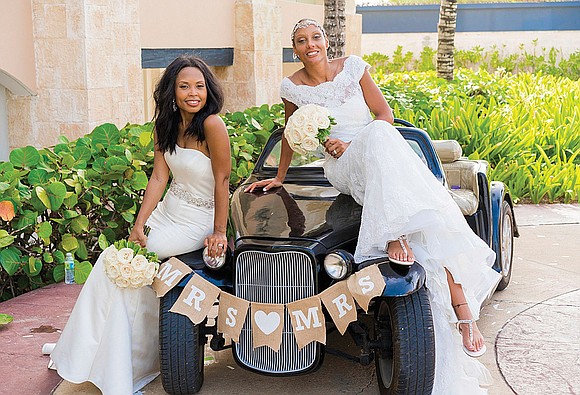 Dr. Sesha Joi Moon and Janice Pritchett of Northern Virginia tied the knot in two ceremonies, including a destination wedding on July 20 at the Hard Rock Hotel & Casino in Punta Cana, Dominican Republic.
The couple exchanged vows under an oceanfront gazebo during an outdoor ceremony attended by family and friends.
Dr. Moon was walked down the aisle by her mother, Michon Moon, where she was met by her father, August Moon. Her parents are from Richmond.
Ms. Pritchett was walked down the aisle by her parents, Cleon and Monika Pritchett of Woodbridge.
A buffet dinner reception and dancing followed the ceremony on the oceanview Toro Terrace.
The weekend festivities included an all-white welcome party and catamaran cruise.
Dr. Moon, who holds a bachelor's in African-American studies from Virginia Commonwealth University, and master's and doctoral degrees from Old Dominion University, is a strategic planner with the U.S. Patent and Trademark Office. She also is curator of the blog "Angry Black Female."
Ms. Pritchett, who holds a bachelor's degree from ODU and two master's degrees from George Mason University, is chair of the Health and Physical Education Department and the girls' varsity basketball coach at Falls Church High School.
Eighteen months earlier, the couple married in a civil ceremony at the Alexandria Courthouse in Old Town Alexandria on Jan. 16, 2017.
The couple honeymooned in San Juan, Puerto Rico, and now use the last name Pritchett-Moon.