Grim: State accreditation and dropout data, recent audits reveal problems that have long plagued Richmond Public Schools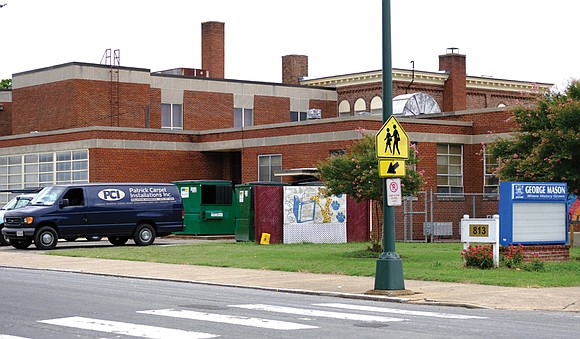 The Education Trust, which analyzed data from the 2016-17 and 2015-16 school years, reported that Richmond's graduation rates lagged behind state averages, both for students overall and for all individual student groups.
For example, while 88 percent of African-American students in Virginia completed high school in four years, just 80 percent did in Richmond.
Graduation rates also remain critically low for Richmond's Latino students, with only 41 percent earning their high school diplomas in four years, compared with 81 percent statewide.
Richmond's lowest graduation rates involve the five comprehensive high schools, the Education Trust found. By contrast, virtually all students at the city's selective high schools — Open, Richmond Community and Franklin Military Academy — graduated on time.

Half of graduates statewide earned an advanced diploma, signaling readiness for college or careers, while in Richmond, only about 25 percent did.
"This data tells us that we still have a long way to go," said Richmond School Board Chairwoman Dawn Page.
"We are optimistic that some of our schools have made progress by showing growth on the new measures. We remain committed to the success of all of our students."
Board member Jonathan Young, 4th District, said the audits confirm his low opinion of previous school administrations.
"RPS was criminal in the mistreatment of minority children, and these audits sealed the deal," he said.
Still, he said, the audits were needed.
"I say that before you can fix a problem, you have to first admit that there is a problem."
Since his arrival in February, Mr. Kamras has sought to tackle the problems that are well known and that the audits confirmed.
To help usher in change, the School Board approved Mr. Kamras' new strategic plan, which outlines steps to support schools and enable each to meet current accreditation standards and provide the rich educational experiences parents want for their children.
"Our goal is to have 100 percent of our schools accredited by 2023," Mr. Kamras stated in response to the state accreditation report.
Jeremy M. Lazarus contributed to this story.