Statue of WWII Tuskegee Airman to be unveiled Nov. 10 at BHMVA
10/25/2018, 6 a.m.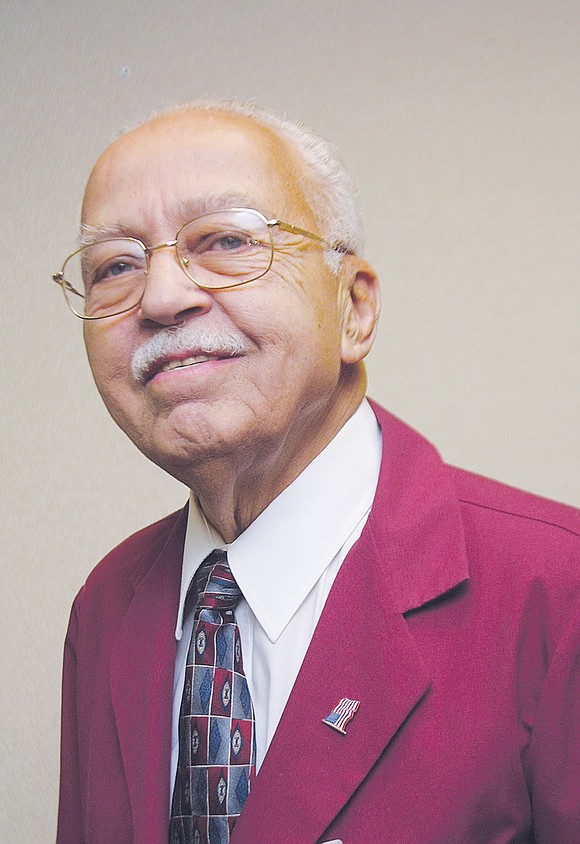 A life-size statue of the late Lt. Col. Howard L. Baugh of Petersburg, who was a member of the noted Tuskegee Airmen, will be unveiled Saturday, Nov. 10, at its new home at the Black History Museum & Cultural Center of Virginia, 122 W. Leigh St. in Richmond's Jackson Ward.
The unveiling, to be held 4 to 6 p.m., will be followed by a brief program.
The statue was commissioned by the Howard Baugh Chapter of the Tuskegee Airmen Inc. to recognize the contributions and accomplishments of the esteemed African-American aviators during World War II.
The airmen of the 99th Fighter Squadron and the 332nd Fighter Group escorted bombers on air combat missions over Europe. Of the 112 enemy aircraft shot down by the Tuskegee Airmen during the war, Lt. Col. Baugh is credited with 1.5 of those aerial victories. During his lifetime, he was honored with numerous commendations, including the Distinguished Flying Cross, the Air Medal with three Oak Leaf Clusters and the U.S. Air Force Commendation Medal.
Lt. Col. Baugh also was among four Tuskegee Airmen awarded the French Legion of Honor Award in Paris during a 2004 ceremony by the French government.
He died in August 2008.
The Tuskegee Airmen are the centerpiece of an exhibition at the museum, "Fighting for the Right to Fight," about African-American experiences in WWII. It examines how hopes of equality inspired many African-Americans to enlist in the service despite the segregated non-combat roles given to many recruits.
The airmen distinguished themselves during the conflict, with black servicemen and airmen returning to lay the groundwork for the Civil Rights Movement.
The exhibit, which runs through Dec. 15, tells the stories of individual service members, including Benjamin O. Davis Jr., commander of the Tuskegee Airmen and the first African-American general in the Air Force. His father, Benjamin O. Davis Sr., was the first African-American general in the U.S. Army.
The Black History Museum & Cultural Center of Virginia is offering free admission to veterans on Nov. 10 and Sunday, Nov. 11.
Registration is requested for the Baugh statue dedication at www.blackhistorymuseum.org or (804) 780-9093.
For more information about the unveiling call (804) 780-9093 or visit: http://blackhistorymuseum.org/