Personality: Joeffrey Trimmingham
Spotlight on board president of ART 180
9/6/2018, 6 a.m.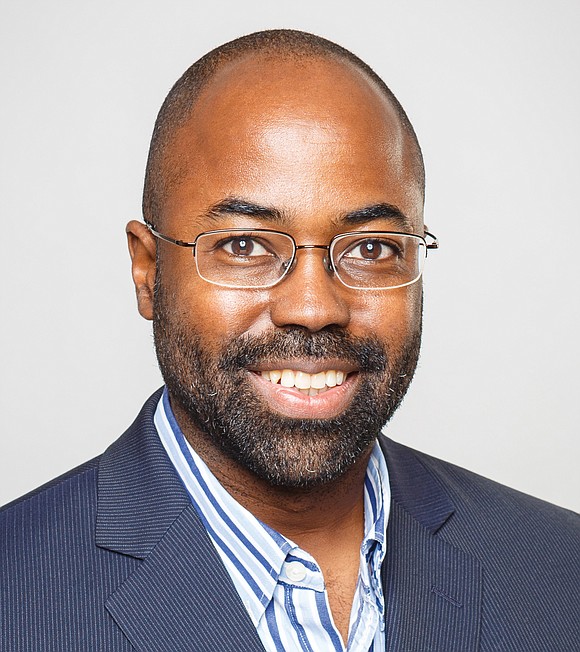 Part of ART 180's work with young people is to help them learn skills, including problem solving, as they develop a relationship with the professional artists and program leaders.
"There is a lot of time spent on a personal, one-to-one basis trying to uncover what is happening with the kids in our programs," he says.
"Ultimately, we hope to develop young people so they can leverage their voices later on in their lives to be used for the betterment of the world."
Meet youth advocate and this week's Personality, Joeffrey Trimmingham:
Occupation: Owner of Philip Reese consulting firm.
Date and place of birth: Sept. 19 in Port of Spain, Trinidad.
Current residence: Richmond.
Education: Bachelor's degree in mathematics, Northwestern University; master's in industrial design, University of Illinois at Chicago.
Family: Wife, Paitra, and children, Alex and Chris.
No. 1 volunteer position: President, ART 180 Board of Directors.
Why I became involved with ART 180: Creativity is about problem solving, and I want to play a role in ensuring that youths learn to harness their creativity. We need their talents to help solve our most pressing challenges.
What ART 180 means to me: ART 180 is a safe training ground for creative youths and a showplace for sharing their talents. It's also a place where I can see a fantastic cross-section of our city on any given First Friday.
ART 180's mission: ART 180 gives young people ages 8 through 18 living in challenging circumstances the opportunity to express themselves through the arts, and to share their stories with others.
ART 180's No. 1 objective: Expand our capacity to provide more creative opportunities for youths.
Strategy for achieving it: Learning more about how to find, understand and support our youths individually and collectively and applying those learnings.
What ART 180 does for young people: ART 180 helps young people develop a voice and presence that can last a lifetime.
Why art turns me on: Art has the power to get inside us and encourage us to shift our perceptions about what's true.
Favorite artist: Do I really have to pick one? That's too hard. There are just too many.
Number of young people in ART 180 program: We work with 200 young people at any given time during the school year and around 100 over the summer.
ART 180 could do more if: We could engage more people who are committed to helping all of our children achieve their best.
How I start the day: Prayer and meditation.
If I had more time, I would: Travel more to spend time with family and friends.
A quote that I am inspired by: "The secret of change is to focus all of your energy, not on fighting the old, but on building the new." — Socrates
Kindergarten taught me: That I was terrible at three-legged races.
Best late-night snack: Peanut M&Ms mixed with Fritos.
Something I love to do that most people would never imagine: Playing percussion.
Person who influenced me the most: An early mentor and friend, Dr. Ulysses Duke Jenkins.
Book that influenced me the most: "I Could Do Anything If I Only Knew What It Was: How to Discover What You Really Want and How to Get It" by Barbara Sher and Barbara Smith.
What I'm reading now: "Winning the Story Wars: Why Those Who Tell — and Live — the Best Stories Will Rule the Future" By Johan Sachs.
Next goal: Write the book that has been dying to get out of me.