Personality: Shantell J. Chambliss
Spotlight on board president of the nonprofit Oakwood Arts Inc.
4/23/2020, 6 p.m.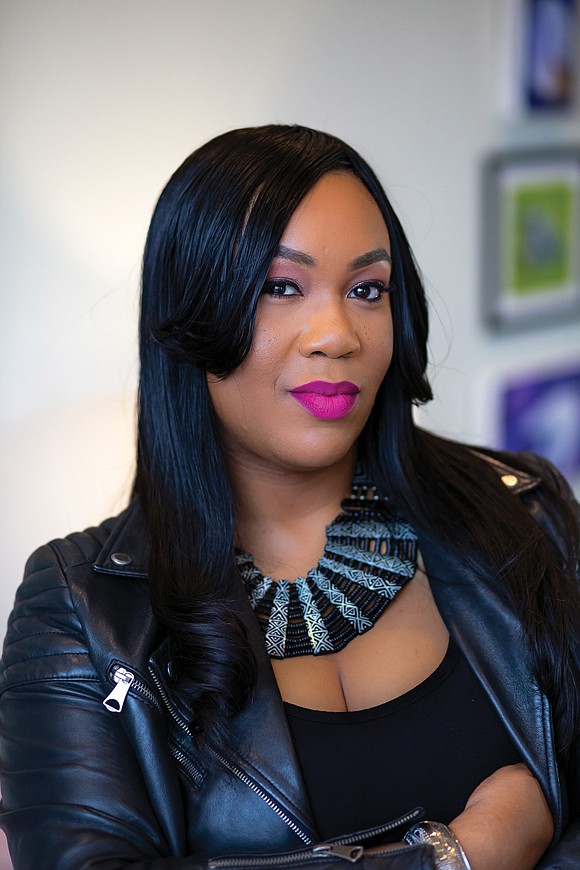 At the end of East Broad Street in the Oakwood neighborhood is Oakwood Arts Inc., a nonprofit focused on teaching creative skills to youths, building new career opportunities and increasing diversity across multiple fields. For the children of the neighborhood, Oakwood Arts is an avenue to learn and grow, even during a pandemic.
For the nonprofit's board president, Dr. Shantell J. Chambliss, Oakwood Arts is a way to serve an area that continues to be a large part of her life and that of her family. Her grandparents lived just down the street from Oakwood Arts and her uncle still lives there.
"The Oakwood neighborhood is a part of me and Oakwood Arts is providing a service that the children in this neighborhood have never had access to," Dr. Chambliss says.
Through a variety of semester-long classes and weeklong intensives, middle and high school students have fun while learning skills in photography, graphic design, costume design and digital storytelling. Students get to use state-of-the-art equipment and software, explore career opportunities and develop their individual creative voice. They take field trips and have mentoring and networking opportunities with local creative professionals.
Oakwood Arts began in early 2017, the creation of executive director Shannon Castleman, who came up with the idea after driving past Thomas Branch Memorial Methodist Episcopal Church at the corner of 35th and P streets in the East End. Seeing the potential for an East End community arts center that would provide arts education for children and teens and teaching experience for VCUarts students and recent graduates, Ms. Castleman got to work.
Dr. Chambliss got involved with Oakwood Arts initially as part of her work with the consulting firm, Nonprofitability. Starting in late 2017 and spanning about seven months, she helped the new nonprofit develop a strong internal structure.
"I immediately fell in love with the mission," Dr. Chambliss says. "After our client relationship ended, I was moved to stay involved with the organization and applied to join the board of directors."
She joined the board in January 2019 and was elected board president that September. Her term runs for two years.
Since Oakwood Arts' founding, nearly 300 students and almost 60 college students and recent graduates have been part of the nonprofit's programs.
"Our goal is to respond to the challenges presented by the absence of creative skills development in many public schools, provide a richer educational experience and a viable education-employment pathway for students interested in pursuing creative careers," Dr. Chambliss says.
The gaps in school programs have only become wider during the coronavirus pandemic. But even during this time, Oakwood Arts staff, mentors and volunteers have been busy putting together more than 200 art kits for youngsters in the Richmond community that are packed with various art supplies, such as crayons, color pencils, watercolor paint sets and paint brushes, markers, glue sticks and liquid glue. The kits are delivered to students through Richmond Public Schools food distribution sites, with students and families getting two weeks worth of creative and educational activities put together by community educators and artists. The activities also touch on some of the Standards of Learning and slip in information on various careers in related creative fields.