Six Points Innovation Center to hold grand opening June 6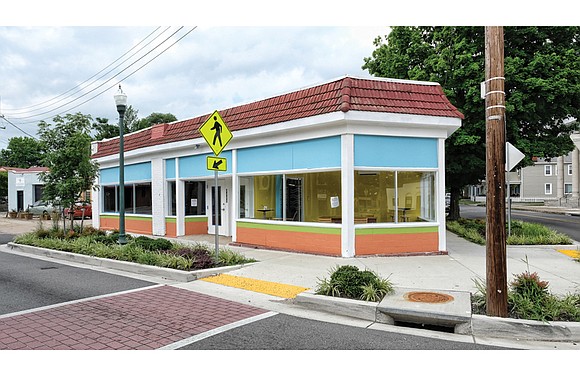 An empty storefront on Meadowbridge Road in Highland Park is about to open as a creative space where young people can learn advocacy, develop leadership skills and explore career opportunities.
Dubbed the Six Points Innovation Center, or 6PIC, and fueled by a $500,000 grant from the Robins Foundation, the space is aimed at giving teens new options in life.
Two years in the making, 6PIC officially will be unveiled to the public during a grand opening 6 to 8 p.m. Tuesday, June 6, at the site, 3001 Meadowbridge Road.
ART180, a nonprofit that uses art to promote youth empowerment, spearheaded the project with a variety of nonprofit partners, including the Storefront for Community Design, Groundwork RVA, Saving Our Youth Virginia, Boaz & Ruth, the Community Preservation and Development Corp. and the Virginia Local Initiatives Support Corp.
Volunteer architects from area firms also pitched in on the renovation of the 4,000-square-foot space that will seek to unleash youthful idealism and creativity.
The center will provide office space for some of the partner organizations and also offer after-school programming, resources and education for neighborhood teens to encourage them to make a difference in the community, according to the Robins Foundation.
The programming is expected to offer teen participants exposure to such fields as archaeology, urban ecology, art, architecture, design, history, communications, city planning and public policy, the foundation stated in announcing the grand opening.
For example, ART180 plans to bring in local artists to work with young people to help them discover ways they can positively engage in and influence their surroundings with murals or other artistic endeavors.
Meanwhile, Groundwork RVA plans to engage participating youths in landscaping projects, while Saving Our Youth Virginia expects to work with participants on finding jobs and preparing them to apply to college and vocational or technical schools.