Personality: Dr. Peter Henry
Spotlight on board president of Opportunity Alliance Re-entry
9/27/2018, 6 a.m.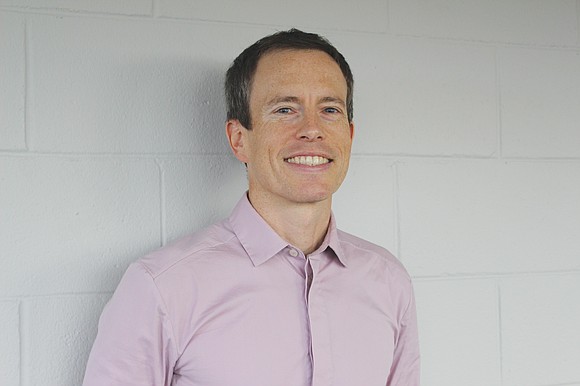 People are not born with the desire to be incarcerated or to be on the wrong side of the justice system. In many cases, a person's circumstances puts them there.
But with thousands of people incarcerated each year in Virginia alone, most will need help when they eventually are released.
That's where OAR of Richmond comes in. Since 1971, the organization has helped thousands of incarcerated people, providing re-entry services to people in jail and help with housing, jobs, transportation and support when they are released.
"About 90 percent of people incarcerated are going to be released and will come back to society one way or the other," says Dr. Peter Henry, president of OAR of Richmond's board of directors. "Our choice as a culture is to have a way to re-enter successfully or are we going to let that be chaotic and haphazard."
In 2015, OAR's original name was changed from Offender Aid and Restoration to Opportunity Alliance Re-entry.
"That shift speaks to the fundamental mission of OAR — affirming the dignity and humanity of those impacted by incarceration and helping them assemble the tools for successful re-entry by working with allies in the broader community," Dr. Henry says.
Dr. Henry became involved in OAR around the time former President Obama took office in January 2009.
Prior to his inauguration, the president-elect issued a call to service on Dr. Martin Luther King Jr. Day.
"That struck me very deeply and was pretty powerful," Dr. Henry recalls.
Around the same time, he became "aware of the challenges faced by those citizens impacted by incarceration and re-entry" through the "Long Walk to Freedom" event organized by Boaz & Ruth in Richmond.
"It really made me think about how incredibly sheltered and protected my life had been and how privileged I was," Dr. Henry reflects.
The events nudged him to swing by OAR and see about volunteering. That simple action has evolved into his unyielding dedication to OAR's mission and service.
He has volunteered with OAR in a variety of capacities, including as a support group facilitator, with résumé workshops and mock interviews and OAR's Ride-to-Re-entry program. Through Ride-to-Re-entry, OAR clients learn bike maintenance and about the laws related to riding a bike in Virginia. When they complete the class, they are given a bike, helmet, lights and lock "as a form of sustainable transportation," Dr. Henry says, to get to jobs, school and other vital places.
He says jobs are not the end all, be all for people leaving jail or prison.
"The first thing — and most important thing — is to help formerly incarcerated people understand themselves by helping them become involved in pro social activities and building relationships with them," Dr. Henry says.
He says he learned a lot when he facilitated "Focus," a support group conducted every Thursday morning from 2009 until 2017. The group talked about different issues each week, ranging from housing, transportation, family relationships, dying parents or those who died while the person was incarcerated, building romantic relationships and contributing to society.