Personality: Dr. Peter Henry
Spotlight on board president of Opportunity Alliance Re-entry
9/27/2018, 6 a.m.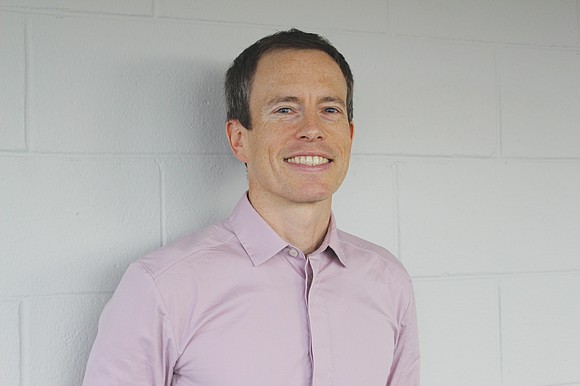 "Since I was never incarcerated, I didn't know what they had to deal with and it seemed false for me to impose my idea of how to be successful," Dr. Henry says.
Dr. Henry views his role on the board as an extension of his direct work with OAR clients.
"I joined the board in 2015, but that feels like a very recent, and comparatively minor, development in the face of the more intensive work as a volunteer," he says. "The one-on-one work with OAR clients has been profoundly impactful in my life."
As board chair, Dr. Henry's goal is to support the organization as best he can and to create ways to increase resources and visibility.
"In a perfect world," he says, "we should be putting ourselves out of business because, in the future, re-entry into society would not be a problem."
Meet this week's Personality and advocate for inmates and former inmates, Dr. Peter Henry:
Occupation: Associate professor in Virginia Commonwealth University's Department of Focused Inquiry. During the summers, I work as a bicycle tour guide.
Date and place of birth: July 9 in Concord, Mass.
Current residence: Rosedale neighborhood on Richmond's North Side.
Education: Bachelor's degree, University of Virginia; master's of fine arts in creative writing, University of Oregon; master's in English, University of Virginia; and Ph.D. in English, University of Virginia.
Family: Partner Michelle Lelièvre; parents, Molly and Larry Henry; brother, Ross; and sister, Kate.
No. 1 volunteer position: President of the board of directors, Opportunity Alliance Re-entry of Richmond.
OAR provides services to: Adults who are involved with the criminal justice system. We serve the five local jails — Richmond City Justice Center, Henrico County Jail West, Henrico Regional Jail East, Chesterfield County Jail and Pamunkey Regional Jail. We also provide post-release services from our central office located in Scott's Addition.
No. 1 challenge: It's a tie between housing, employment and health care access for our clients. With the stigma of incarceration and lack of income, our clients face great barriers to successful re-entry.
How we address it: We continue to be advocates for our clients, creating partnerships with landlords, employers and health care providers. Every day, we work with our clients to help them set goals and to move through the steps to achieve them.
OAR programs include: Three tiers of programming: OAR's Jail Services include case management, re-entry planning, cognitive behavioral therapy groups, 12-step meetings and referrals. OAR's Post-release Re-entry Services include the jail services offerings and access to our clothing closet, transportation assistance, computer lab, peer support groups and more. Once clients have completed their required programming, they are eligible to attend Ride to Re-entry.
Why these programs are important: As the leading re-entry service provider in Richmond, we are reminded every day that more than 90 percent of the hundreds of thousands of adults currently incarcerated will return home. OAR's programs help clients achieve success in all that they do after coming home from jail or prison. Every day we see lives changed and goals met.