Personality: Shelly McKee-Sutton
Spotlight on volunteer chair of The Compassionate Friends RVA's 'Walk to Remember'
4/5/2019, 6 a.m.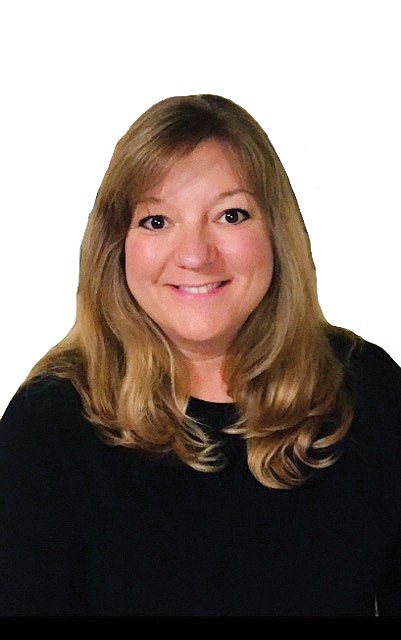 Want to go?
What: The Compassionate Friends RVA 2019 "Walk to Remember," a mile-long walk honoring children and other young loved ones who have died.
When: 9 a.m. to 1 p.m. Saturday, April 13.
Where: Church of the Epiphany, 11000 Smoketree Drive.
Cost: $25 for those ages 13 and older.
Details: Guest speaker, Anne Moss Rogers, president of The Beacon Tree Foundation, will speak before the mile walk begins. Participants are asked to bring a photo of their loved one to share in the memory booth. Lunch will be provided.
Info and registration: www.compassionate... or (804) 458-9000.
The loss of a child is one of the most horrific times for parents and their families who suffer grief, sorrow and, sometimes, guilt.
The Compassionate Friends of RVA, a nonprofit organization of people trying to help others heal, offers comfort, understanding and hope. Its 3rd Annual "Walk to Remember" on April 13 gives families "the opportunity to share and support others through their grieving process," says Shelly Ann McKee-Sutton, chair of this year's walk.
The event and mile-long walk, which is started with an inspirational speaker and the release of doves, "is a symbolic way to show the love we carry for those we grieve and miss," she says. "Participants walk, surrounded by the support of others, meditating on a much different time in their lives. Some go the full distance, while others only walk a short way, knowing that in participating, they are remembering."
Up to 100 walkers are expected, Ms. McKee-Sutton says, noting that Anne Moss Rogers, president of The Beacon Tree Foundation that advocates for families of children struggling with mental illness, will be the guest speaker. Ms. Rogers lost a child to suicide.
The Compassionate Friends was stared in England more than 40 years ago when a chaplain brought together two families working through the grief for their children. The organization moved to the United States in 1978, and now has more than 600 chapters serving all 50 states, the District of Columbia, Puerto Rico and Guam. Chapters also are located in more than 30 countries around the globe.
The Richmond chapter started in 1981, Ms. McKee-Sutton says. It provides monthly support group meetings, a newsletter, resources and special events.
Ms. McKee-Sutton became a member in 2016, following the death of her older son, Andrew, who was killed when he lost control of the family minivan and ran off the road. He was 16.
"That was the day I began my relationship with grief," she recalls. She says she and her family needed help and support to deal with the pain and sorrow. Her younger son, Joshua, now a senior in high school, turned 14 a few months after Andrew's accident, "and to this day, doesn't talk about his brother's death," Ms. McKee-Sutton says. "Men, in general, don't talk about their feelings."
Andrew's death took a toll on her immediate and extended family. She says she was happy to discover Compassionate Friends RVA during an online search. She says she has friends now she can lean on.