Personality: Shelly McKee-Sutton
Spotlight on volunteer chair of The Compassionate Friends RVA's 'Walk to Remember'
4/5/2019, 6 a.m.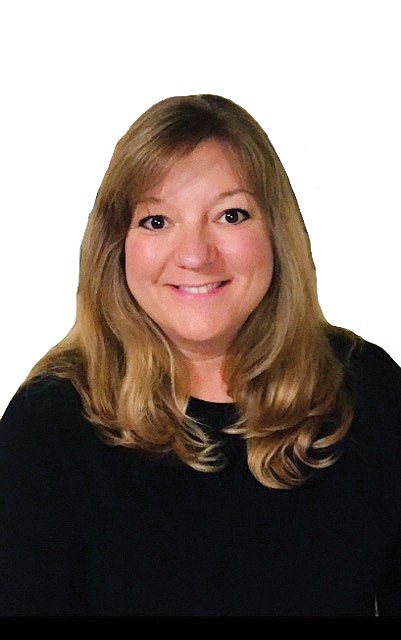 "They know exactly how you feel," she says, which is both heartwarming and powerful.
The organization helps families locate available resources and digest the emotions associated with a sudden death. Through the organization's social media links, members "can share their thoughts, or not, in private," Ms. McKee-Sutton says."It is a huge benefit to other people's healing because that can be the core for their grieving process."
Her message to grieving parents and families is direct: "Don't be afraid to ask for help. There are people out in the world, regardless of how you think or feel, that are going through the same thing, and they are willing to help you."
"Where I am today, I never thought I could be here," she says of her first Compassionate Friends of RVA meeting where people didnt know her.
"They give me hope and the ability to laugh again, to be able to find joy in a time when I thought I could never feel that again."
Meet an advocate for families who need healing and this week's Personality, Shelly McKee-Sutton:
Occupation: Human resources information systems analyst
No. 1 community involvement: Volunteer chair of The Compassionate Friends RVA's "Walk to Remember." I helped with the walk in 2016 through various tasks. In 2017, I was the co-coordinator with another TCF member.
Length of term: The walk leader term is only a couple of months. Considering that it is a recurring event, it helps with a lot of the planning. We have built relationships with the vendors and others who are essential in helping make this event a success.

Date and place of birth: Oct. 2, 1974, in Richmond.
Current residence: Powhatan County.
Education: Bachelor's degree in business administration.
Family: Husband, Donald, and sons, Andrew and Joshua McKee. Andrew was killed in a car accident in 2016 at the age of 16. Joshua is a senior at Powhatan High School and will turn 18 in a few weeks.
When I became involved with The Compassionate Friends RVA: I attended my first meeting in May 2016, the month after Andrew's accident. How an individual chooses to respond to grief can be one of the most important decisions they ever make. I knew I needed to surround myself with other people that I could talk with, people that could honestly look at me and say, "I know how you feel, and everything is going to be okay; you will make it." The Compassionate Friends is a lifeline for those who feel there is no hope. After Andrew's accident not only was my hope gone, but all my dreams and plans for the future were turned upside down. The pain I felt could not be compared to any other pain I had ever felt before. Compassionate Friends embraced me, understood my pain and promised me that I did not have to walk through my grief alone.
Mission of Compassionate Friends RVA: Compassionate Friends provides highly personal comfort, hope and support to every family experiencing the death of a son or a daughter, a brother or a sister, or a grandchild, and helps others better assist the grieving family.