VUU raises $7.4M at annual Legacy Awards & Scholarship Gala
4/12/2019, 6 a.m.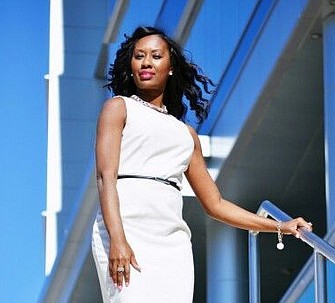 Virginia Union University raised $7.4 million during its 7th Annual Legacy Awards & Scholarship Gala, university officials have announced.
Students, faculty and staff pledged $1.6 million over 20 years, while VUU executives and administrators pledged $5.7 million, officials stated Monday, noting that the pledge by students, faculty and staff is the largest in the university's 154-year history.
This was the first collaborative giving campaign for the HBCU.
"I am proud of the generosity shown by supporters on campus and in the community," VUU President Hakim J. Lucas stated. "It is exciting to see the passion they feel towards VUU. When giving begins at home, others feel the pride and commitment.
"We are deeply grateful for these remarkable gifts, which will help our university continue charting its own path with determination," he stated.
The event, held Friday, April 5, at The Shed at Main Street Station in Shockoe Bottom, drew nearly 700 people. Hosts for the evening were Richmond Mayor Levar M. Stoney and 2008 VUU alumna and Richmond businesswoman Brittany Garth.
Ms. Garth was given the Noble Union Award, which honors an alumnus who "embodies the noble aspirations of VUU. Mary "Bucci" Zeugner, a financial adviser at Davenport & Co., was honored with the One Richmond Award for her dedication to the "growth and success of the City of Richmond and Virginia Union University."
Pepsico was presented with the Limitless Award for its support of VUU athletics and the gala. Pepsi is the official beverage of VUU, officials stated.