VUU holds scholarship ball April 15
4/15/2016, 11:43 a.m.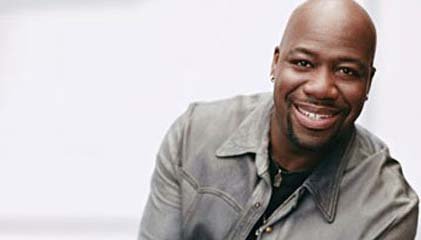 R&B singer Will Downing will be a special guest at the 4th Annual Virginia Union University Scholarship Gala & Masquerade Ball this Friday, April 15, at The Richmond Marriott Hotel, 500 E. Broad St. in Downtown.
Downing, a VUU alumnus, will be attending but not performing at the event to raise money for student scholarships at VUU.
A 6 p.m. reception will be followed by dinner at 7 p.m. and dancing to the music of Richmond's Trademark band.
A 2016 BMW 300 series car will be awarded at the end of the evening to the winning $100 raffle ticket holder.
Richmond Mayor Dwight C. Jones, also a VUU alumnus, will host the gala, according to organizers.
Individual tickets to the black-tie event are $200, $75 of which is tax deductible.
Last year, about 800 people attended the ball, which raised nearly $400,000 in scholarship money.
For more information: www.vuu.edu or (804) 342-3938.