City Council committee again closes door on private ambulance service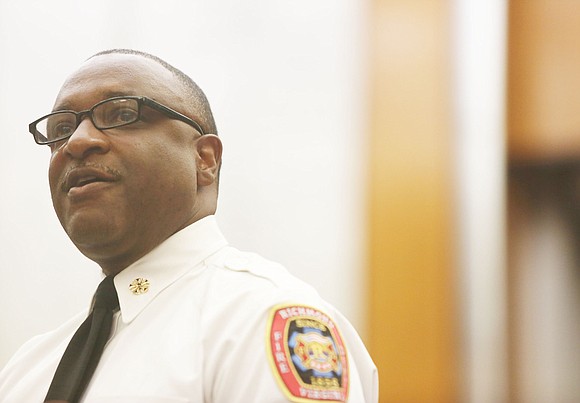 Richmond City Council's Public Safety Committee voted to kill legislation that would give Fire Chief Melvin Carter greater decision-making authority over permits for the operation of private ambulance service within the city.
The vote, which is expected to be supported by the full council at its meeting on Monday, April 29, is the latest rebuff to administrative efforts to open the door to potential private competition to the Richmond Ambulance Authority.
The Public Safety Committee's members include 8th District Councilwoman Reva M. Trammell, 2nd District Councilwoman Kim B. Gray and 3rd District Councilman Chris A. Hilbert.
Since 1990, RAA has provided both emergency and non-emergency transports within Richmond. The non-emergency transports provide about $1.67 million to RRA, which the authority uses to support its emergency service and reduce the city subsidy for that service, which runs about $5 million a year.
The long-standing policy of the city has been to allow RAA to maintain a monopoly on ambulance service unless a private provider offers a service that the authority could not or would not provide. So far, that has not happened.
In December, City Council, at the recommendation of the committee, killed a request to award a franchise to Western Star Hospital Authority, an Atlanta-based company that operates under the name Metro Health EMS.
The franchise award essentially represented the city's attempt to settle a lawsuit that Metro Health and Western Star had filed against the city in federal district court. The suit attacked RAA's monopoly as blocking the private company from providing non-emergency transport for patients going to and from McGuire Veterans Administration Medical Center in South Side.
The case is still active, and in the most recent filing, Assistant City Attorney Wirt P. Marks urged the court to throw out the suit in challenging the company's assertions.
In the seven-page filing, Mr. Marks wrote: The company "has not pled any facts and relies on baseless conclusory allegations…" while also noting that "City Council has broad discretion and authority to award franchises and permits" and that such authority existed well before the company filed its application for a franchise.
The committee's action involved a separate piece of legislation that Mayor Levar M. Stoney and his administration proposed to reform the existing franchise legislation on the city's books.
Currently, the chief administrative officer is the only city official authorized to suspend any franchise or operating permit. The reform would put the fire chief in charge initially of taking such action, with the city's chief administrative officer able to hold a review hearing.
The committee, by its vote, essentially sought to avoid inserting the fire chief into the process.