Perry Miller chosen to lead Richmond International Airport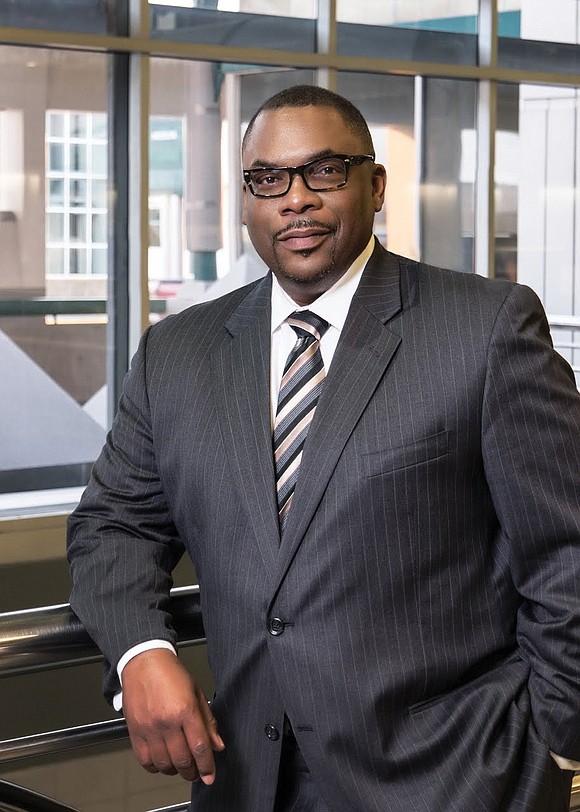 The Richmond International Airport will get its first African- American president and chief executive officer on Aug. 19.
Perry J. Miller, who cur- rently is the interim CEO of the Jackson Municipal Airport Authority in Jackson, Miss., will succeed Jon Mathiasen, who has been head of the airport since 2000.
Mr. Miller will bring de- cades of experience to the job in Richmond. He worked for more than 27 years in various management positions with William P. Hobby Airport, George Bush Intercontinental Airport and Ellington Field, all part of the Houston Airport System in Texas.
He was selected by the Capital Region Airport Com- mission following a search by Aviation Career Services, a Chicago-based aviation human capital management firm.
Seven major airlines ser- vice travelers at RIC, which reported a record 4,267,825 passengers in the fiscal year that ended June 30. That is an 11.5
percent increase in passenger traffic over the previous year, officials said.
"Travelers in this region can expect me to invest a lot in enhancing RIC's customer experience with an efficient and effective flow through the airport," Mr. Perry said in an telephone interview with the Free Press.
He said his goals and vi- sion for RIC will depend on the Capital Region Airport Commission, which directs the growth, operation and business activities of RIC. The commission has a budget of $52.6 million for the fiscal year that started July 1.
"When you have a team of experts, as in RIC, you tend to lean on them for decisions and realize you don't have all of the answers," Mr. Miller said.
He also said that, during his tenure, the airport's commit- ment to "inclusion and supplier diversity will continue to be a priority."
"The commission estab- lished an overall participation goal of 15.86 percent for 2018-2020 for disadvantaged
business enterprises, including minority businesses, to par- ticipate in anticipat- ed federally assisted contracts. In 2018, the airport achieved 48.6 percent participation in those contracts.
"We will continue
to be a resource for interested vendors, encourage businesses to gain helpful state and federal certi- fications, hold and participate in various outreach efforts and widely promote upcoming opportunities to facilitate com- munity participation."
He said that RIC is "almost like an airport utopia."
"It's rare when you come into an environment and you don't have to fix something," he said, crediting Mr. Mathiasen's efforts at RIC.
He said, however, "there are always opportunities to use technology as a force to enhance the customer experience. I will be looking to provide more information to travelers so they can make better decisions about how they use their time."
Mr. Miller said he was introduced to aviation at age 8 when his uncle, Leroy Fair, who was in the Air Force and loved airplanes, took him to an air show at Ellington Field in Houston.
"I didn't know what to expect," Mr. Miller recalled. "But when I saw those planes flying, I knew I
wanted to be around them." Raised by a single mother, Mr. Miller said he built model airplanes as a youth. As a col- lege student at Texas Southern University, the honor roll stu- dent was identified by Naomi Ledé, founder of the university's aviation science program, as a perfect candidate for the new
program.
The rest is history. He earned
his bachelor's degree in airway science management and contin- ued at the university to earn his master's in transportation plan- ning and management. He has done work toward his doctorate in management through Walden University.
Mr. Miller started at the Houston airport as an intern and worked his way up through the ranks until he became a part of the executive team. After 27 years, he retired and later returned to the industry in 2015 as chief operating officer of the Jackson, Miss., airport. He later was named interim chief execu- tive officer.
Mr. Miller and his wife Tanya, are the parents of four, Shane, 38, and three adopted
sons, Nekoda,16; Jachin,15; and Jahleel,13.
Mr. Miller is a member of Alpha Phi Alpha Fraternity.
"The Richmond area has very good educational systems and opportunities that will cater to my teenage sons' needs, especially Nekoda, who is involved with the Civil Air Patrol," he said.
The Civil Air Patrol, a non- profit organization of volunteers, serves as the official civilian auxiliary of the U.S. Air Force. Through CAP, Mr. Miller hopes to work with area youths, par- ticularly African-American and youths of color, to make them aware of opportunities in avia- tion.
"There is just not enough representation in the industry that reflects the people airports serve," he said.