Chesterfield apartment complex to change rental policy under discrimination settlement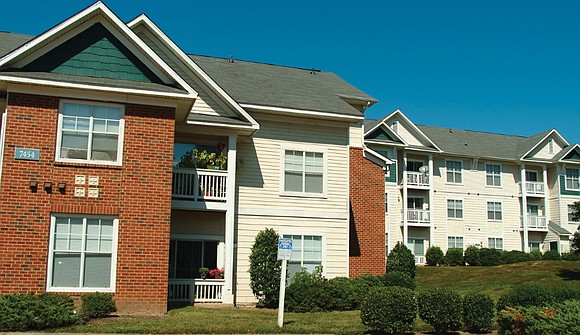 An apartment complex in Chesterfield County has agreed to change its blanket ban on renting to people with criminal records after being hit on June 4 with a federal lawsuit challenging the policy as a violation of the federal Fair Housing Act.
Sterling Glen Apartments and its management agreed to overhaul the policy as part of a settlement agreement with fair housing watchdog Housing Opportunities Made Equal of Richmond, it was announced Tuesday.
The new policy could become an industry model for how landlords can screen applicants fairly and avoid discrimination, according to HOME and its attorneys, the ACLU of Virginia and Relman, Dane & Colfax PLLC of Washington.
Instead of a policy providing blanket denial, Sterling Glen and its management, Wisely Properties and Multifamily Management Services, agreed to limit the rental barrier to people convicted of specific categories of felonies, such as sexually based offenses, according to the attorneys. The complex also will lift its ban on applicants with misdemeanor charges or convictions and will no longer automatically exclude people on probation or parole, the attorneys stated.
The policy also ensures that applicants with records will be given an opportunity to present information to put their criminal conviction in context and provide evidence about their work history and history as a good tenant before and after a conviction, according to the settlement.
"By adopting this new policy, (Sterling Glen) has become an example for all housing providers in Virginia who do not conduct an individualized criminal background screening," stated Heather Mullins Crislip, president and chief executive officer of HOME.
"A policy that first screens applicants on their income and credit, then allows for a limited and relevant criminal background screening creates a more diverse community and helps many people who are trying to get their lives back on track be members of their community of choice," she stated, in praising the company's policy change for rental applicants.
Also, as part of the settlement, Sterling Glen and its management agreed to train its employees in fair housing and make a $15,000 donation to HOME to continue its work of uncovering and addressing housing discrimination and also pay damages and attorney fees related to the matter.