Local organization part of federal suit challenging EPA's new lead standards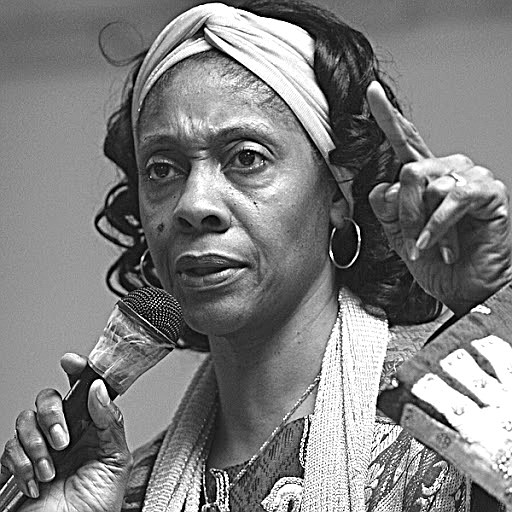 A Richmond woman who has fought to end lead contamination in homes and drinking water in the metro area is taking on the Trump administration for allegedly undermining the regulation of the health-damaging metal.
Queen Zakia Shabazz, a former Richmond teacher and founder of United Parents Against Lead, joined eight other environmental organizations in filing the suit Aug. 1 in federal district court in San Francisco against the Environmental Protection Agency.
"Lead is hazardous to all of us, but particularly to small children, and we cannot stand by and let the current leadership of the EPA set standards that do not reduce the threat," said Ms. Shabazz.
She currently is coordinator of the Virginia Environmental Justice Collaborative, a Richmond-based coalition of more than 20 groups, including UPAL.
The federal suit alleges that the EPA under President Trump has failed to carry out a 2017 court order requiring the agency to update the standard on lead dust in older homes, schools and day care centers where lead-based paint has not been removed or properly covered or where lead dust has contaminated the soil.
The lawsuit charges that the lead hazard standards EPA put in place in June are too lax to protect at least half the children who are most exposed to lead.
"President Trump's EPA had a chance to follow mainstream science and correctly update these standards for children's sake," Eve Gartner, the Earthjustice attorney who filed the suit on behalf of that organization, UPAL and others. "Instead, it botched the opportunity and issued a rule that falls far short of safeguarding children."
According to Earthjustice, "The new standards result in inspections that fail to identify homes or schools with dangerous levels of lead. When that happens, the owners are not on notice to reduce lead. That is intolerable."
There is no safe level of lead exposure for children, according to the U.S. Centers for Disease Control. About half a million children in the United States have levels of lead in their blood high enough to qualify as lead poisoning, according to the centers' data.
Even small amounts of lead can irreversibly damage a child's development, diminish I.Q., create earning disabilities and impair hearing, studies show.
Lead paint contamination remains a huge problem. The federal Governmental Accountability Office reported in July that 15.2 million students were enrolled during 2016 and 2017 in school systems with lead-based paint in their buildings.
Earthjustice noted in the suit that a common cause of lead poisoning in children is the ingestion of household dust containing lead from deteriorating paint. The suit alleges that 50 percent of children living in homes that meet the agency's new standards could still develop health-threatening levels of lead in their blood.
EPA's updated standards stem from a lawsuit Earthjustice litigated that resulted in the 2017 order issued by the 9th U.S. Circuit Court of Appeals. That order required the EPA to update the lead dust standards for housing and child-occupied facilities built before 1978 when the paint was banned.
Along with Earthjustice and UPAL, the groups challenging the updated standards include A Community Voice, California Communities Against Toxics, Healthy Homes Collaborative, New Jersey Citizen Action, New York City Coalition to End Lead Poisoning, WE ACT for Environmental Justice and the Sierra Club.