City Council spars over voter advisory referendum on $1.5B Coliseum plan
George Copeland | 8/16/2019, 6 a.m.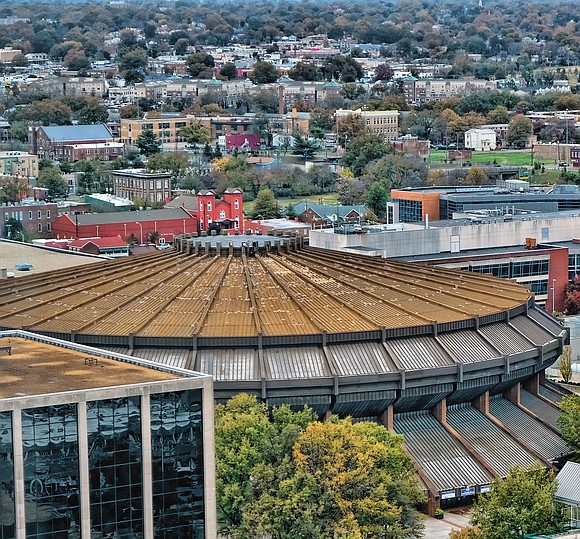 Richmond residents were lining up Wednesday to speak their minds on Mayor Levar M. Stoney's $1.5 billion Coliseum replacement and development plan for Downtown at the second of two special City Council meetings in two days.
At issue is a resolution proposed by Councilwoman Reva M. Trammell, 8th District, that would allow city voters to participate in an advisory referendum on whether taxpayers' dollars should be used to build a new Coliseum.
At an initial meeting of City Council on Tuesday, Ms. Trammell's resolution fell one vote short of the six needed to send the advisory referendum to Richmond courts for approval ahead of Friday's deadline to get on the Nov. 5 ballot.
Ms. Trammell and Councilwoman Kimberly B. Gray, who supports Ms. Trammell's resolution, promptly called for a second special meeting of the council to allow for public comment after the 5-4 vote for expedited consideration failed, blocking the referendum from moving forward.
"Either you're on the side of the people or you're not," Ms. Trammell declared after the Tuesday meeting, which attracted more than 30 people to City Hall's modest 5th floor conference room.
The resolution would allow Richmond voters to share their thoughts on funding the massive project, but the results would be non-binding. The ultimate decision on whether the Coliseum replacement and Downtown development project is approved would be left to City Council.
Joining Ms. Trammell and Ms. Gray for the expedited consideration were Council members Parker C. Agelasto, 5th District; Kristen N. Larson, 4th District; and Council Vice President Chris A. Hilbert, 3rd District.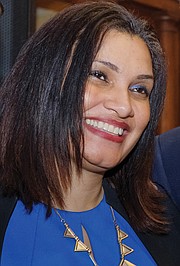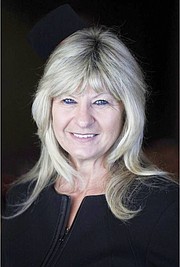 Mayor Stoney's 900-plus-page proposal, submitted to City Council last week after more than a year of formulation, would divert from the city's general fund coffers any new real estate tax revenue generated by new projects or increased assessments on existing properties in an 80-block area around the Coliseum.
Instead, new real estate taxes generated in the special Tax Increment Financing district would be directed toward paying off loans to build a new 17,500-seat Coliseum.
The TIF area would stretch from 1st to 10th streets between Byrd Street and Interstate 95-64. The new tax money from the area would be diverted for up to 30 years, under the plan, instead of going into the city's general fund to pay for schools, police and infrastructure needs.
Under Mayor Stoney's plan, about $900 million would be pumped into the project by Navy Hill District Corp., led by Dominion Energy CEO Thomas F. Farrell II, who helped create the plan. The corporation, which would manage the project, would pay the city $15.8 million for the property where a 541-room hotel, 2,500 apartments and other developments would go. The property is now valued by the City Assessor's Office at about $60 million.
Mayor Stoney and other proponents say the development would create thousands of jobs and net $1 billion in new tax revenue over the course of 30 years.
Discussion of Ms. Trammell's resolution for the non-binding referendum highlighted how divided City Council is on the project.