Court rules denomination can be sued over child sexual abuse by church employee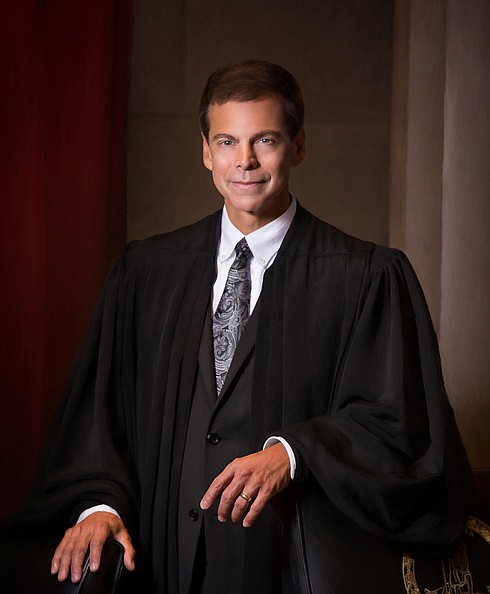 One of the nation's largest Pentecostal denominations can be sued for failing to protect one of its child members from a pedophile who worked closely with the children in a member church, the Virginia Supreme Court has ruled.
In a nearly unanimous opinion, the state's highest court overturned a ruling by a lower court and revived a lawsuit filed on behalf of a victim of sexual abuse seeking damages from the 5.6-million member Church of God in Christ and an affiliated Virginia church, the 200-member Gospel Tabernacle COGIC in Covington.
Writing for six of the seven members of the court, Justice D. Arthur Kelsey stated the plaintiff's "allegations that church defendants did not act reasonably are sufficient" to allow the case to move forward.
The case involves a now teenage girl, identified only as A.H., who alleges that she was abused for four years by a former church deacon, Donald Billups.
Mr. Billups was arrested and convicted in 2012 of molesting A.H. and seven children from the church over a 10-year period while serving as a deacon at Gospel Tabernacle, coaching the church's drill team for children and youths and working within the church's Youth Department. He was sentenced to two life terms in prison.
In her suit, A.H. alleges that Mr. Billups molested her from age 4 to 8 while she participated in the drill team program. The abuse occurred, she alleges, when she went to his home for drill team programs.
She "claims that the church defendants breached their duty to her" by failing to exercise reasonable care in protecting her from Mr. Billups, whom "the defendants knew or should have known was likely to cause bodily harm to others if not controlled" as the drill team leader, Justice Kelsey noted.
The court found A.H.'s claim persuasive that Gospel Tabernacle was on notice that Mr. Billups might be a pedophile after a 13-year- old church member alleged in 2003 that he had assaulted her in 2002.
While there is little information on what happened to that allegation, what is known is that Mr. Billups retained his posts at the church until his arrest years later.
Justice Elizabeth A. McClanahan, who agreed with the majority that the suit could be revived on another ground, was not persuaded about what Gospel Tabernacle knew and when.
"Our colleague in dissent concludes that, as a matter of law, the church defendants could not reasonably have foreseen the need to protect A.H. from Don Billups. We respectfully disagree," Justice Kelsey wrote.
He noted that A.H.'s amended complaint noted that the church became aware of the 2003 "allegations of sexual abuse . . . as the result of a criminal and/or social services investigation.
"Despite this knowledge, the church defendants did nothing. They 'took no action against Donald Billups to report such allegations to legal authorities, and they continued to permit Donald Billups to have access to children . . . without any restrictions at all,' " he wrote in quoting the suit.
"If the church defendants had responded reasonably to this knowledge, A.H. suggests, one could fairly infer that they would have discovered Don Billups's propensity to sexually