RRHA redevelopment plan rejected by HUD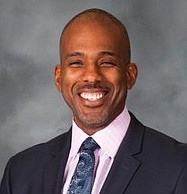 The city's housing authority has been blocked, at least temporarily, from moving ahead with its sweeping plan for transforming public housing that has raised public concern about the impact on thousands of people if their government-owned rental units are replaced.
In a stunning blow, the U.S. Department of Housing and Urban Development did not approve the Richmond Redevelopment and Housing Authority's 2019-20 annual plan after finding the agency did not provide "all the information that is required."
The issue with the plan arose after RRHA had announced that it has approved 14 private companies and nonprofit organizations to participate in redeveloping the public housing communities.
Among other things, the Sept. 30 HUD letter of disapproval cites RRHA for not providing enough consideration in its plan for the housing needs of public housing applicants and tenants whose incomes are too low to pay rent on most other housing.
The plan was to go into effect Oct. 1, and is part of RRHA's five-year plan that HUD also has put on hold.
Damon E. Duncan, RRHA's chief executive officer, described the HUD rejection in an email to the Free Press as the result "of a few technical deficiencies, none of which related to community involvement."
He did not offer a timeline for developing corrections or for holding a required public hearing on any proposed changes to the plan.
This is the second time HUD did not accept RRHA information in the past several months
The authority recently was turned down for a $30 million housing grant to aid its redevelopment of Gilpin Court after HUD found that RRHA had not shown sufficient community involvement.
"Choice Planning grants are highly competitive, and HUD typically wants to see 12 months of ongoing community meetings to score high in this category," Mr. Duncan stated.
Michael Sarahan, a community volunteer and former assistant city attorney, learned about the HUD disapproval of the 2019-20 housing plan after requesting information from federal officials. No information previously had been publicly released.
Mr. Sarahan has been following HUD's review of the plan, but found RRHA unwilling to confirm that its plan has been rejected or to outline any steps it would take to address the matter.
Mr. Sarahan stated in an email that when he appeared at an Oct. 24 meeting of the Richmond Tenants Organization to speak about the plan's rejection, Terese Walton, RRHA executive vice president, cut him off.
"You don't know what you are talking about," Mr. Sarahan quoted Ms. Walton as telling him and the audience, although Mr. Sarahan had obtained a copy of the Oct. 9 disapproval letter from HUD's Richmond office. The letter from Robert Davenport, director of HUD's Virginia Public Housing Program Center, was sent to the RRHA.
Cory J. Wolfe, RRHA counsel, stated in an email to Mr. Sarahan that Mr. Davenport's letter was not a rejection, but "merely notice that HUD requires additional information to complete its review."
Community organizer Omari Al-Qadaffi urged Mr. Duncan to postpone a vote on the plan by the RRHA board vote during the summer, claiming that RRHA was in violation of HUD regulations regarding notice to and participation by tenants.