Virginia expresses 'profound regret' for history of lynchings
Kaytlin Nickens/Capital News Service | 2/15/2019, 6 a.m.
Outlining a "dark and shameful chapter of American history," state legislators unanimously passed resolutions to "acknowledge with profound regret the existence and acceptance of lynching" in Virginia, where more than 80 people — mostly African-American men — were killed by mobs in the decades after the Civil War.
The measures, HJ 655 and SJ 297, which were passed last week by the House of Delegates and state Senate, respectively, "call for reconciliation among all Virginians" regarding the racial terror, state-sanctioned segregation and discrimination faced by African-Americans during the Jim Crow years.
According to the identical resolutions, the state will document the lynchings online and with historic markers. The goal is to "develop programming to bring awareness and recognition of this history to communities across the state, that such awareness might contribute to the process of healing and reconciliation in Virginia's still-wounded communities and for families and descendants affected by lynchings."
The resolutions note that more than 4,000 lynchings took place throughout the South between 1877 and 1950. At least 80 lynchings — some scholars say more than 100 — occurred in Virginia.
"African-American men, women and children lived in fear that their lives and the lives of loved ones could end violently at any time and in any place," the resolutions stated. The lynchings were often public events, drawing thousands of spectators, "and many leaders and authorities and much of society denied and enabled the illegal and horrific nature of the acts."
The General Assembly passed an anti-lynching law in 1928, which made such killings a state crime. But "the extreme racial animus, violence and terror embodied in the act of lynching did not die with the criminalization of the act, and few, if any, prosecutions occurred under the measure," the resolutions stated.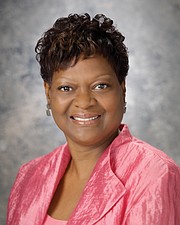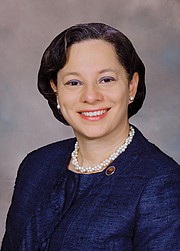 Delegate Delores L. McQuinn introduced HJ 655, and a fellow Richmond Democrat — Sen. Jennifer L. McClellan — filed SJ 297. Both resolutions were co-sponsored by more than 30 other legislators, including Republicans and Democrats.
The resolutions come during a public debate over racial insensitivity in state politics. Democratic Gov. Ralph S. Northam and Attorney General Mark R. Herring have been under fire for wearing blackface during the 1980s, when the governor was a 25-year-old medical resident and when Mr. Herring was a 19-year-old college student. And Sen. Thomas Norment, the Senate majority leader, was an editor of his 1968 college yearbook, which included racist images.
According to the resolutions, the state's Dr. Martin Luther King Jr. Memorial Commission and the Virginia Department of Historic Resources will document each lynching in the commonwealth as completely as possible. The details will include the victim's name and the location and circumstances of the lynching.
In recent years, historians have put a more intense focus on lynching in the United States.
The nonprofit Equal Justice Initiative documented more than 4,000 lynchings in the South and last year opened the National Memorial for Peace and Justice in Montgomery, Ala. The memorial is "dedicated to the legacy of enslaved black people, people terrorized by lynching, African-Americans humiliated by racial segregation and Jim Crow, and people of color burdened with contemporary presumptions of guilt and police violence."