Who should investigate allegations against Fairfax?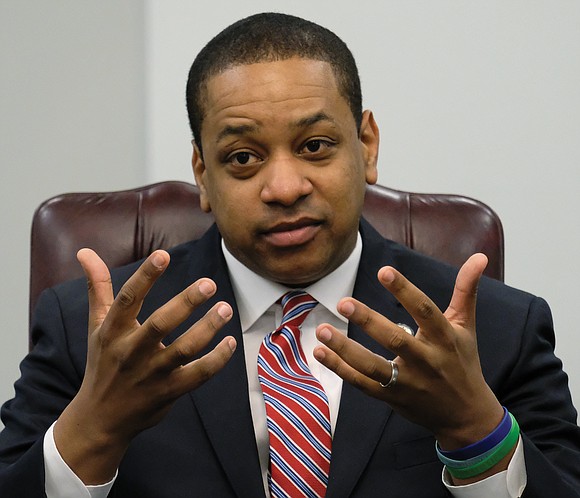 Lt. Gov. Justin E. Fairfax continues to preside over the state Senate despite the continuing ferment over decades-old sexual assault claims two women have publicly leveled against him.
He has denied both accusations.
As the Virginia General Assembly heads toward adjournment this week, one big uncertainty remains over the role the legislature should play in dealing with the allegations.
The Republican majority in the House of Delegates appears to be seeking a public shaming of Mr. Fairfax in pushing a plan to hold a hearing to allow the two women to repeat their charges.
The Democratic minority in the House is rejecting that idea and, instead, urging a quieter approach of allowing authorities in Massachusetts and North Carolina, where the alleged assaults took place, to conduct probes.
The issue is bubbling as Mr. Fairfax becomes the central figure among a trio of top state officials whose reputations have been tarnished in recent weeks, but who have refused to leave office in the wake of uproars over past behavior.
That includes Gov. Ralph S. Northam and Attorney General Mark R. Herring, both Democrats, who have faced controversy over wearing blackface in the 1980s.
Gov. Northam has promised to promote racial reconciliation after withstanding a torrent of criticism following the Feb. 1 release of his page in a 1984 Virginia medical school yearbook containing a photo of two people, one in blackface and the other in a Ku Klux Klan robe and hood.
The governor first apologized for the photo and then denied being one of the two people. However, he acknowledged wearing blackface in 1984 to compete as pop star Michael Jackson in a dance competition in San Antonio, Texas, when he was serving in the Army Medical Corps.
Gov. Northam, who Wednesday evening bowed to a student government request not to attend a Thursday chapel event at Virginia Union University, remains the subject of public demonstrations calling for his resignation, including one on Monday and one scheduled for this Saturday.
Mr. Herring, who publicly admitted to wearing blackface as a 19-year-old University of Virginia student to attend a party dressed like rapper Kurtis Blow, appears to be the forgotten man. Still expected to run for governor in 2021, Mr. Herring has been able to shift attention from himself back to policy after joining attorneys general from 15 other states in suing President Trump over issuing a national emergency declaration in a bid to use taxpayer funds to build a wall along the Mexican border.
While Mr. Herring's and Gov. Northam's past actions do not rise to the level of a criminal offense, the allegations dogging Lt. Gov. Fairfax do. The lieutenant governor has acknowledged having consensual relations with both women and has called for "a fair, impartial and non-political investigation" by the FBI or other authorities.
Meredith Watson, who claims Mr. Fairfax raped her in 2000 while they were students at Duke University, has sought to keep pressure on the General Assembly to hold a public hearing, although she has never filed a rape complaint with authorities in Durham, N.C. There is no statute of limitations for rape in that state.