Who should investigate allegations against Fairfax?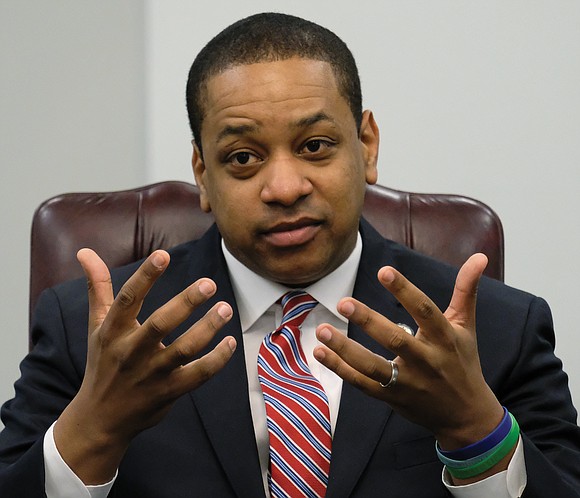 Ms. Watson and her attorney reacted with sharp words after the Virginia House Democratic Caucus praised Mr. Fairfax's accusers for being "courageous in coming forward to tell their stories" while also calling for the allegations to be probed by those with authority to bring an actual charge.
"Apparently, the Virginia House Democratic Caucus believes courageous victims of rape need to be heard — just not by them," attorney Nancy Erika Smith wrote on behalf of her client. "Ms. Watson is counting on the General Assembly to do the right thing and hold hearings now."
Ms. Watson, herself, wrote in a piece published Monday in the Washington Post that "I am frustrated by calls for an investigation rather than a public hearing into these matters."
Dr. Vanessa Tyson, who has claimed that Mr. Fairfax forced her to perform oral sex in 2004 while both were attending the Democratic National Convention, also has expressed a willingness to testify, but has yet to file a complaint with Massachusetts authorities.
Mr. Fairfax has promised to cooperate fully with any investigation that authorities in the Boston area might undertake. He continues to assert that he has "never sexually assaulted anyone ever."
Democratic officials, including the 21-member Virginia Legislative Black Caucus that has called for Mr. Fairfax to resign, are facing a backlash from people and groups who have called it a rush to judgment.
Instead, the cry has been for the embattled lieutenant governor to be considered innocent until proven guilty, with calls for him to receive due process in an appropriate forum where both sides can tell their stores and be cross-examined.
As a result, the caucus appears to be adopting a more cautious tone and halted any attempt to begin impeachment proceedings.

Henrico Delegate Lamont Bagby, chair of the Virginia Legislative Black Caucus, said he hopes "that a full and fair investigation will be conducted so that the accusers and the lieutenant governor can be heard."
He added that he is not convinced "that the General Assembly should or could take the lead."