Delegate McQuinn to host gun control rally July 7
Gun control supporters are invited to an East End church Sunday, July 7, to rally for legislation aimed at reducing gun violence ahead of a special session of the General Assembly to address the issue.
Gov. Ralph S. Northam, who has called the legislature back into session on Tuesday, July 9, to address proposed bills to help curb gun-related deaths, is expected to take part in Sunday's public rally.
The rally will be 4:30 to 7:30 p.m. at Thirty-first Street Baptist Church, 831 N. 31st St. in Church Hill, it has been announced.
Richmond Delegate Delores L. McQuinn, who also is a minister, is orga- nizing the effort to generate support for the governor's proposed gun legislation as a member of the House Democratic Caucus' "Safe Virginia Initiative" Task Force.
Created in April, the task force is charged with crafting legislation to curb gun violence to be presented at the next regular session of the legislature in January. The list of speakers includes the Rev. Kevin L. Chandler, president of the Virginia State Conference NAACP, Delegate McQuinn's staff noted.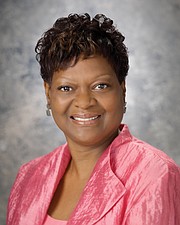 Gun control legislation has proven almost impossible to pass in Virginia with both the House of Delegates and state Senate under the thumb of a Republican majority that opposes virtually all limitations on gun possession.
The nine bills Gov. Northam has submitted for consideration during the special session died in the regular session. Little change is expected with the GOP holding a 51-48 margin in the House and a 21-19 margin in the Senate.
The governor called the special session in the wake of the May 31 Virginia Beach massacre in which 12 people were shot to death at that city's municipal center and the May 26 fatal shooting of a 9-year-old girl and the wounding of an 11-year-old boy during a community cookout at Carter Jones Park in Richmond's South Side.
The bills would require background checks on all gun sales, restrict the sale of silencers and military-style assault rifles, restore the state's one-gun-a-month limit on purchases, limit gun magazines to 10 bullets or less, allow judges in cases where someone is identified as dangerous to order the seizure of their firearms and to stiffen penalties for a gun owner who leaves a loaded weapon where a child could get it.
Republican House Speaker Kirk Cox already has indicated that the measures would be rejected, but noted the Republican Caucus would spearhead bills to stiffen penalties for illegal gun possession and use and tack on mandatory minimum sentences that the governor opposes.
Meanwhile, the Richmond Branch NAACP and the Richmond Peace Education Center will host a vigil 9 to 10 a.m. Tuesday, July 9, at the Capitol Square Bell Tower for gun control supporters.