Boxing champ 'Sweet Pea' Whitaker killed in Virginia Beach accident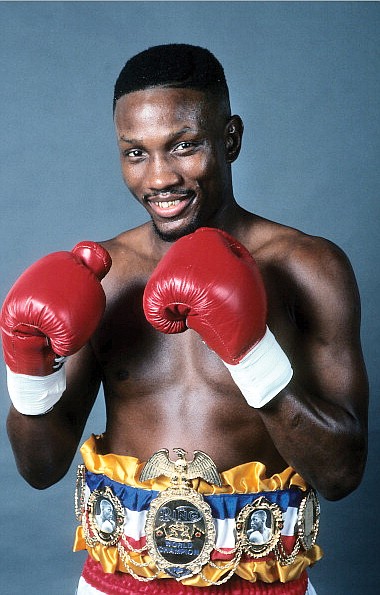 Pernell "Sweet Pea" Whitaker, a fourtime world champion boxer from Norfolk, died Sunday, July 14, 2019, after being struck by a car in Virginia Beach.
Authorities said Mr. Whitaker, who was walking, was struck and killed about 10 p.m. near the intersection of busy Northampton Boulevard and Baker Road in Virginia Beach. He died at the scene, police said. The driver of the vehicle remained at the scene with police, who did not say whether any charges would be filed. The crash remains under investigation.
Mr. Whitaker was 55.
Mr. Whitaker posted a 40-4-1 professional boxing record and was 2,013-12 as an amateur. He won professional titles in the lightweight, light welterweight, welterweight and light middleweight divisions.
Prior to turning pro, Mr. Whitaker won the 1982 World Championship in Munich, Germany, the Pan-American championship in Caracas, Venezuela, and the gold medal at the 1984 Summer Olympics in Los Angeles.
He was voted by Ring Magazine as best "pound for pound" boxer in the world and also as the 10th greatest fighter in last 80 years. He was inducted into the International Boxing Hall of Fame in 2006.
Mr. Whitaker took up boxing while a student at Norfolk's Booker T. Washington High School, where he went by the name "Pete." His nickname came by mistake during an early boxing match. During a particularly impressive showing, his fans began to chant "Sweet Pete! Sweet Pete."
A sportswriter covering the event misinterpreted the fans' words and reported it as "Sweet Pea." It stuck.
Mr. Whitaker retired in 2001 and later worked as a trainer. He recently had been working with area boxers at Powerhouse Gym in Virginia Beach.
A public viewing and memorial will be held Saturday, July 20, at 9:00 a.m. His funeral will be private.