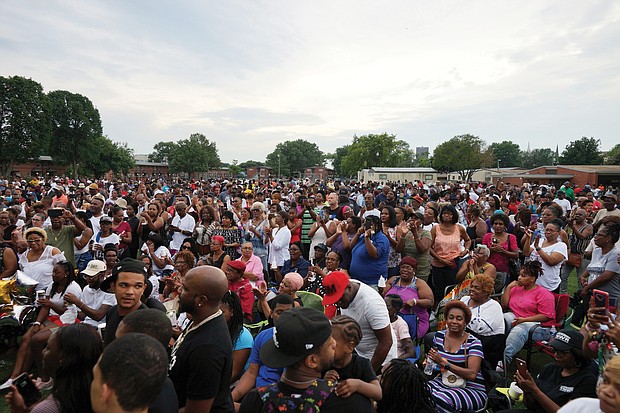 Hundreds of people gather in Norfolk's Young Terrace public housing community Tuesday night to pay tribute to late boxing champion Pernell "Sweet Pea" Whitaker, who grew up in the neighborhood. Whitaker Lane, located about a block away from the vigil held on the grounds of P.B. Young Elementary School, had been named for the legendary boxer. Speakers included Norfolk Mayor Kenny Alexander, Norfolk Delegate Jay Jones and Virginia Beach City Councilman Aaron Rouse, a former NFL player.
Stories this photo appears in:

Pernell "Sweet Pea" Whitaker, a fourtime world champion boxer from Norfolk, died Sunday, July 14, 2019, after being struck by a car in Virginia Beach.