Henrico's Thornton, Gregory win primary contests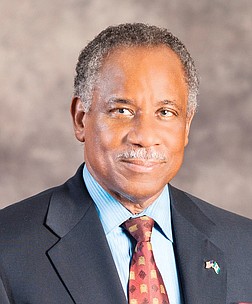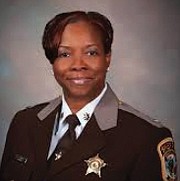 Frank J. Thornton, who has represented the Fairfield District on the Henrico County Board of Supervisors since 1995, handily won a Democratic primary challenge Tuesday with 64 percent of the vote.
Mr. Thornton, 76, won the Democratic nod by outpacing challengers Maurice Tyler, a longtime athletic coach, who received 20 percent of the vote, and Joseph W. Brown, a retired Henrico Transportation Department employee, who garnered 16 percent of the votes cast.
The retired Virginia Union University professor will face independent candidate Delta R. Bowers, interim dean of VUU's School of Business, in the Nov. 5 general election. He has said this will be his last four-year term in office.
The entire five-person Henrico Board of Supervisors is up for election in November.
Incumbent Supervisor Thomas M. "Tommy" Branin, who represents the Three Chopt District, also easily fended off a challenge by Dishant G. Shah in that district's Republican primary. Mr. Branin, who is not expected to have an opponent in the general election, received 65 percent of the vote compared with 34.7 percent for Mr. Shah.
Mr. Thornton told the Free Press Wednesday that he is appreciative of Fairfield district voters and asked his opponents to align themselves with his general election campaign.

"This was a victory for the people in making Henrico better for the future, especially the eastern corridor," he said of his campaign. "There is an olive branch extended for all wanting to join us."

In the Democratic primary for Henrico County sheriff, Chief Deputy Alisa Gregory won the three-way contest with 50 percent of the vote.
Ms. Gregory, who had the backing of outgoing Sheriff Mike Wade, defeated Harold L. Ford, a Richmond Police officer, who received 30 percent of the vote, and James Layne, a retired Virginia Capitol Police lieutenant, who received 20 percent of the vote cast.
Ms. Gregory, the county's first female chief deputy sheriff, will face Republican Bob Matson, a Henrico police detective, in the Nov. 5 general election.
Henrico election officials said voter turnout Tuesday was low and slow. Less than 5 percent of all registered voters had turned out to cast ballots well before the polls closed at 7 p.m. — RONALD E. CARRINGTON