Frank J. Thornton to seek 7th term on Henrico County Board of Supervisors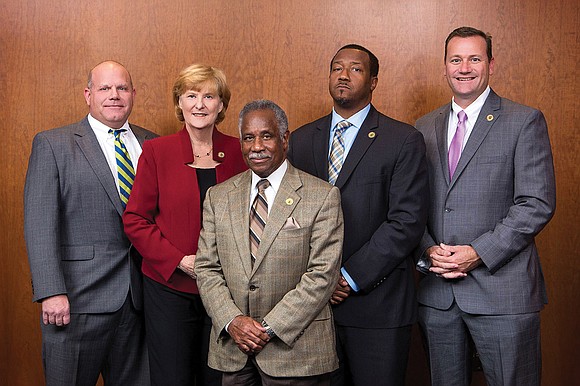 Frank J. Thornton plans to seek another four-year term on the Henrico County Board of Supervisors.
The retired Virginia Union University French professor announced on Tuesday his bid for his seventh four-year term representing the Fairfield District, adding that it would be his "final term."
He is the longest serving member of the board, having first taken office in 1996.
Mr. Thornton made the announcement that he would again seek the Democratic nomination at a gathering of supporters at a Fairfield District restaurant.
"The 2019 election for supervisor will have a profound impact on the Fairfield District as well as the future of the county," the 76-year-old supervisor stated in a release issued ahead of his formal announcement. "Accordingly, the citizens of the district must have a supervisor who possesses a vision for the future, workable ideas, the ability to represent all citizens and the commitment to diligent civic service."
The four other members of the board also are considered likely to seek re-election, including the Rev. Tyrone E. Nelson, the current board chairman, who represents the Varina District.

As yet, no challenger publicly has announced a run against Mr. Thornton, who fended off Realtor John Dantzler in 2015 to win his current term. Mr. Thornton hinted then that his sixth term might be his last.
But he made it clear in his current announcement statement that this would be his run "for a final term" and, if he wins, he pledged to "serve with integrity, sensitivity and civility."

The father of the embattled president of the Henrico Branch NAACP, Mr. Thornton stated that he would campaign on addressing such challenges as affordable housing, quality education, crime and improved public transit and roads.

He also wants Henrico County to upgrade its diversity initiatives to ensure minority inclusion in development projects and in job creation, to put sports tourism on par with Chesterfield County and add heritage tours, improve programs for seniors and youths and boost regional cooperation.
In the current term, he helped create a partnership between the county and the YMCA of Greater Richmond to develop an $8 million indoor swimming center by the Eastern Henrico Recreation Center on Laburnum Avenue that is expected to open in 2020. — JEREMY M. LAZARUS