RPS officials fail to explain faulty, fluctuating graduation figures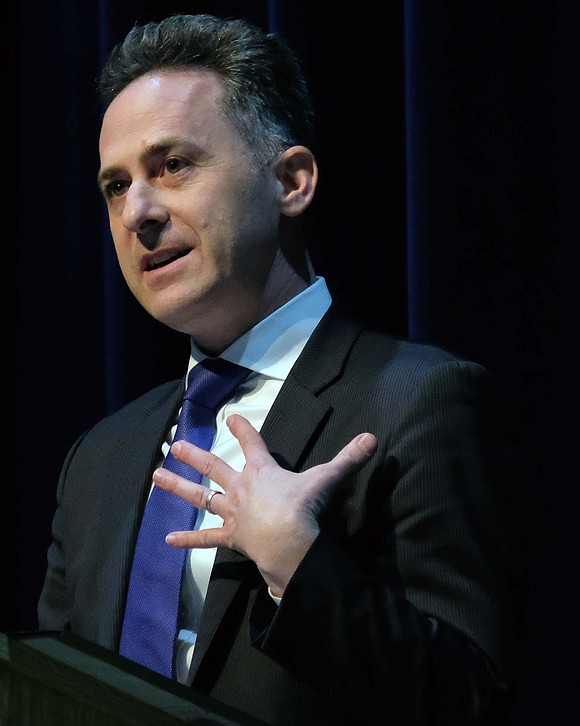 There has been a sudden surge in the number of students graduating from Richmond Public Schools — and not just from Armstrong High School.
RPS officials this week are reporting that 963 seniors received their diplomas during recent graduation ceremonies from the city's nine high schools.
That's a 19 percent jump from the 810 students projected to graduate just a few weeks ago and a far rosier picture than what was released to the public in late May.
The new, but still incomplete, data on the Class of 2019 presented Monday night to the Richmond School Board suggests an "epic fail" in the ability of RPS Superintendent Jason Kamras and his cabinet to provide accurate information to the board, parents and the public on a basic yet key indicator of academic performance — earning a diploma.
In projections given to the School Board on May 20, RPS officials said only 810 seniors were on track to graduate this year. Officials said 280 seniors had failed to meet the requirements to graduate and were being told they must take one or more courses in summer school or return to class next school year in order to receive their diploma.
However, Monday night, RPS Chief Academic Officer Tracy Epp told the board no seniors are required to return to school next fall to complete requirements for graduation — a huge change from the 118 she initially projected.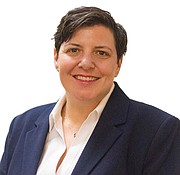 Dr. Epp did not say so, but essentially acknowledged the original estimates she presented to the School Board were bogus as she provided updated figures showing that 153 more students graduated than she first projected in May.
She also reported that only 92 seniors would need to attend summer school to complete diploma requirements, a drop of 70 students from the 162 students she originally reported.
Some examples of just how faulty the May 20 report was in misrepresenting RPS graduation numbers: Huguenot High awarded diplomas to 265 students, or 34 more than Dr. Epp initially projected; John Marshall High awarded 122 diplomas, or 24 more than first reported; and George Wythe awarded 145 diplomas or 18 more than Dr. Epp projected.
Dr. Epp also confirmed the Free Press report in the June 13-15 edition that 155 Armstrong High seniors received diplomas, or 47 more than first projected.
Increases in graduation numbers also were reported for Thomas Jefferson High and Richmond Alternative School.
The only initial graduation numbers that proved accurate were those for the three specialty high schools — Franklin Military Academy, Open High and Richmond Community High.
Dr. Epp offered no explanation to the board for the huge variance between the projections and the actual results.
She also didn't explain a change in the number of RPS seniors. Her May 20 report listed 1,092 seniors in the city's nine high schools. The new report listed 1,055 seniors.
The graduation numbers that Dr. Epp presented still represent an undercount of senior class graduates. The figures did not include graduating students who attended regional high schools, including Governor's Schools or other programs, but who received RPS diplomas from their home high school. 
Just as troubling, the numbers offer a cloudy and imprecise picture of the senior class that actually started out far larger four years ago. A look at state data on Huguenot's graduation numbers for 2017 and 2018 shows how limited Dr. Epp's information is.
In the 2016-17 school year, 270 Huguenot students completed high school out of the 357 who started ninth grade four years earlier in 2013.
In the 2017-18 school year, 281 Huguenot students completed high school out of the 417 who started ninth grade in 2014.
Put another way, 87 potential seniors had disappeared by the time the 2017 graduation ceremony was held, according to the state data, while 129 students who started out as ninth-graders in 2014 vanished by the time the 2018 graduation was held, with seven others still enrolled.
State data provide a similar picture of dwindling enrollment over the four years of high school in the city's four other comprehensive high schools as well as Richmond Alternative School.
However, RPS officials did not address the Class of 2019's enrollment figures and examine what may have happened in the four years since the students were freshmen.
When School Board members sought more information Monday night about the Class of 2019, including information on dropouts, Dr. Epp declined to provide it. Mr. Kamras told the board to be patient. He said that a full report on the graduation, completion and dropouts would not be available until the Virginia Department of Education released its on-time graduation report in the fall.
The board members did not question Mr. Kamras' statement, even though RPS, like other school divisions, provides the information to the state that is used to create the graduation report.
Based on statements from Dr. Epp, RPS will have virtually complete data once students' final high school grades are entered into the computer system this month and enrollment for summer school, which started this week, is in hand. The summer school enrollment figures will show whether seniors needing to make up credits to graduate actually are taking classes.