Richmond woman files $30M lawsuit alleging rights violation in police traffic stop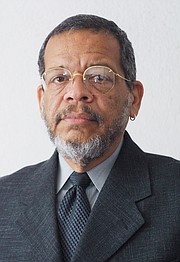 An African-American resident of Richmond is seeking $30 million in damages from the City of Richmond and the white police officer who put her in handcuffs during a traffic stop for a defective headlight and tail light — a restraint practice the suit alleges affects mostly African-American drivers in violation of their constitutional rights.

Attorneys for Thelma N. Brown filed the suit Feb. 6 in Richmond Circuit Court seeking $10 million in compensatory damages from the officer who made the stop, Benjamin J. Frazer, and the City of Richmond and $20 million in punitive damages aimed at deterring police officers from willfully using handcuffs during such stops.
"Only a judgment in such a large amount will act to punish police departments, in general, and the City of Richmond, specifically, as well as identify and develop strategies to actively discourage … discriminatory practices and equal justice violations," states the lawsuit filed by attorneys David P. Baugh and Christopher L. Anderson.
The city was served with the suit Feb. 13, but the officer is not listed as having been served yet, according to court records. The city's policy is to bar any comment on pending litigation beyond the responses and paperwork filed with the court.
The incident that led to the suit began with the stop around 11:30 p.m. Nov. 19 on Midlothian Turnpike near Ms. Brown's residence. Officer Frazer ultimately issued Ms. Brown two tickets, one for each defective light. Those tickets ended up being dismissed Jan. 4 when the cases were heard in Richmond General District Court, according to court records.
The lawsuit revolves around Ms. Brown's interaction with Officer Frazer before the tickets were written.
When the officer approached her car, Ms. Brown "demanded to know why the officer pulled her over. She said he would not tell her, but instead asked for her license and registration, and it escalated from there," Mr. Baugh said.
The interaction was captured on Officer Frazer's body camera, Mr. Baugh said, which is expected to be a key piece of evidence if the case goes to trial. Previous court rulings make it difficult for civilians to prevail in suits involving police officers.
The suit claims that Ms. Brown "was subjected to threatening and intimidating behavior" and "was compelled to exit her vehicle and handcuffed by the side of the street."
Mr. Baugh said that an informal survey he conducted indicates that it is a frequent practice for officers to tell African-American drivers to leave their cars during a stop and to place the driver in restraints — a practice that Mr. Baugh said white drivers rarely are subjected to and which he called "a denial of equal protection rights."
According to the suit, Officer Frazer "placed the plaintiff in fear and concern for her life" based on his behavior and demeanor and Ms. Brown's awareness of news reports concerning police shootings of unarmed African-Americans."
Her concern mounted, the suit states, when she noticed that Officer Frazer's summons book displayed political stickers supportive of two people she considers hostile to African-Americans, President Trump and Vice President Mike Pence.
According to the suit, Officer Frazer intended for Ms. Brown "to see and be intimidated at the sight of the political stickers."
The suit also blames the city for failing in its duty "not to hire or retain officers who are prejudiced;" failing in its duty to train officers to properly engage with the public without creating fear and anxiety; and failing to do any studies to determine if the Richmond Police Department "discriminates against African-Americans in the application of traffic and criminal charges."
As a result, the suit states, "has engaged in a pattern of negligent indifference or calculated tolerate to efforts … to actively deprive African-American citizens of equal treatment under the law."