More taxes
Mayor Stoney proposes tax hikes on real estate, cigarettes and utility rates to generate more money for city needs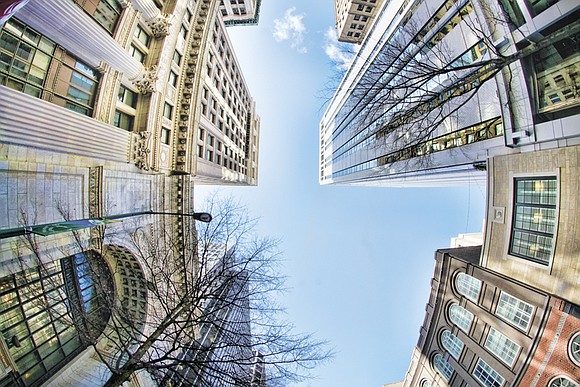 He said the decision in 2006 to cut the tax rate from $1.29 per $100 of assessed value to $1.20 per $100 and the Great Recession had left the city with too little money.
He said that he and the council "must demonstrate we have the courage and the vision to take the actions required to make Richmond not just a Top 10 place to visit, but a Top 10 place to live" by restoring the tax rate to $1.29, still far below previous levels.
If council approves the tax increases, he said the city could provide $18.5 million in new funding to Richmond Public Schools to fully fund its budget request, including covering the cost of launching its strategic plan; the local share of a state-approved 5 percent pay increase for teachers; and the costs of school crossing guards and of after-school transportation.
The tax increase also would be used to boost spending on street paving and sidewalk installation by $16.2 million and increase funds to build affordable housing.
The money also would be used to boost Greater Richmond Transit Company's ability to improve service and route frequency in Church Hill and other areas that need it most.
In addition, he said the budget provides funding to provide a 3 percent wage increase for city workers, the largest increase in years.
He said the city cannot deal with the disrepair of its streets, offer competitive pay for its employees or provide a quality education for Richmond's children without more funds.
However, the mayor can expect to hear more from people like 4th District School Board member Jonathan Young, who noted that the board cut $13 million from its expenses before seeking an increase.
Mr. Young said the city needs to do the same thing before asking for more revenue from taxpayers, and he promised to oppose any school budget that included funding from any increase in city property taxes.
Meanwhile, 2nd District Councilwoman Kim B. Gray, who struggles like many families to pay the bills, said she wants the mayor to say whether he will be personally affected as a property owner by the increase in taxes.
Mayor Stoney said he is ready for the debate. He acknowledged his budget proposal is not "the easy thing to do, but it certainly is the right thing to do.
"It is designed to build on our successes while addressing years of deferred maintenance and delayed investment in our city," he said.
Referencing a phrase from poet Langston Hughes, Mayor Stoney said, "Whether it's the dream of strong and thriving neighborhoods – or the Dreams4RPS strategic plan — we cannot allow these dreams to be deferred or denied any longer."