Charles W. Howell Jr., longtime community advocate and health administrator, dies at 91
5/3/2019, 6 a.m.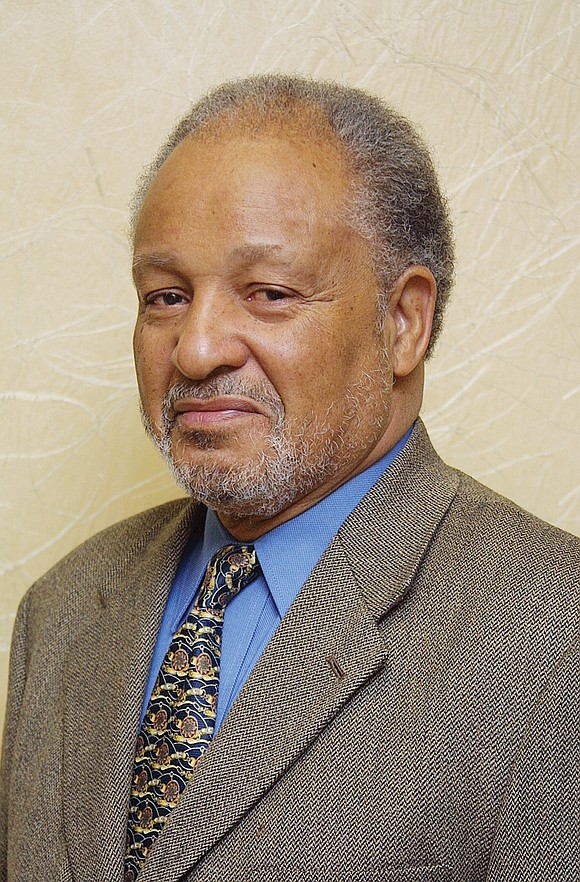 Since 1975, the federal government has been issuing income tax refunds to low-income working individuals and families through an anti-poverty initiative called the Earned Income Tax Credit, or EITC.
In 2002, Charles Wyatt Howell Jr., a veteran community development and health care administrator, stumbled across Internal Revenue Service data showing thousands of people in Richmond who qualified for the tax credit were failing to seek the refund, leaving hundreds and, sometimes, thousands of dollars uncollected for themselves and their families.

The Richmond native, then 74, immediately sought to change that.
As chair of an economic development committee for the Richmond Branch NAACP, Mr. Howell first educated himself about the tax credit and then followed up by energetically launching a community crusade to provide free service to ensure people got the income-lifting refund.
He buttonholed individuals and people-helping groups, and by tax time in 2003, Mr. Howell was heading the nonprofit Greater Richmond Earned Income Tax Credit Coalition that included 20 organizations and involved dozens of tax preparation volunteers who fanned out to provide no-charge tax help at 11 sites.

"We're talking about real money that could help put bread on the table for families that really need it," Mr. Howell noted in a Richmond Free Press Personality feature published in February 2003 at the launch of the effort.
Mr. Howell, who died in Richmond at age 91 on Sunday, April 7, 2019, from complications of a long illness, rarely gets any public mention for his role in starting the tax help initiative that continues today.
Within three years, he and other advocates persuaded then-Gov. Tim Kaine and the General Assembly to put around $200,000 in the state budget to enable the Virginia Community Action Partnership to build a statewide coalition of such volunteer programs.

The United Way of Greater Richmond and Petersburg took over the GREITC program. The United Way now calls it Volunteer Income Tax Assistance in continuing Mr. Howell's legacy.
Recent data indicates the program helps more than 3,000 people a year file taxes without charge and gain more than $800,000 in Earned Income Tax Credit refunds.
Born in Church Hill, Mr. Howell graduated from Armstrong High School and Howard University.
After returning to Richmond, he served in the late 1960s as director of Richmond's Model City Program, which used federal dollars to develop new businesses in the East End, including a small shopping center next to Creighton Court.
Mr. Howell spent most of his career as a staff member with the drug rehab center known as Rubicon, whose former treatment center in North Side is now part of the Richmond Behavioral Health Authority.
Mr. Howell later served as a part-time administrator for the Manchester Medical Center and operated his own consulting business before his death.
He was a past president of the Richmond Branch NAACP and was a member of the Richmond Crusade for Voters.
He was married to Charlene Tinsley Howell, who died in 2003.
Family and friends celebrated his life on Monday, April 15, at Fourth Baptist Church.
Survivors include his children, Charles and Cheryl Howell; his brother, Richard Howell; and five grandchildren.