Personality: Stacey Squire
Spotlight on founder and president of Christina's Love Foundation
5/24/2019, 6 a.m.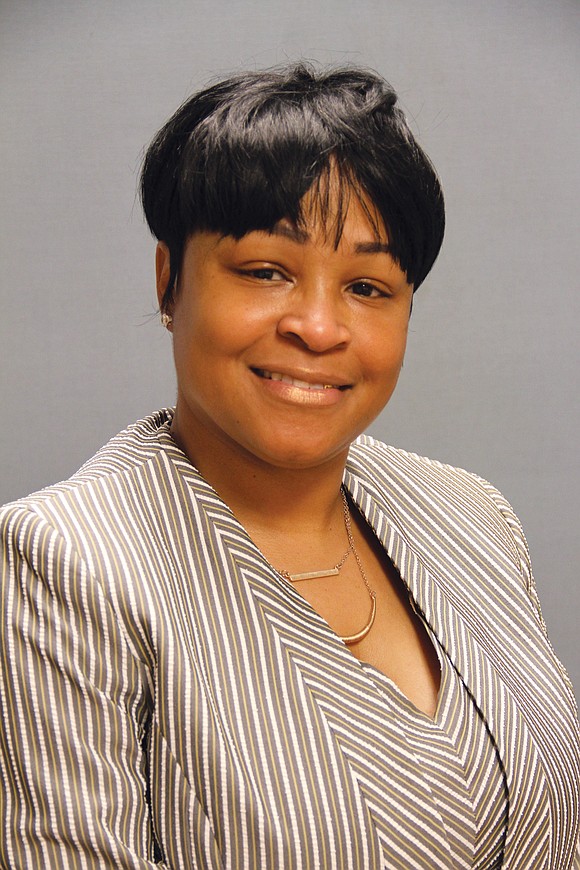 The African-American community seldom talks about domestic violence because many believe the situation is somebody else's business or someone else's problem.
Stacey Squire, founder and president of Christina's Love Foundation, is dedicated to the simple mission of getting help to all victims of domestic violence who are in need.
Christina's Love Foundation, located along the Jefferson Davis Highway corridor in South Side, provides information and resources for victims and survivors of domestic violence. That includes securing emergency shelter and counseling for domestic violence victims and their families, while providing safe meeting places for victims and survivors.
"Although many of the foundation's events are located along that corridor, we have done self-defense classes for women in Chesterfield free of charge," Ms. Squire says. "Wherever we can go in the Greater Richmond area, that's where we will have programs."
The foundation also partners with organizations to help address victims' short-term and long-term needs.
For the last five years, Ms. Squire has worked as an advocate against domestic violence, speaking and taking action in the community.
On April 20, 2013, Ms. Squire's youngest sister, Christina M. Squire, was murdered in what she says was a horrible act of domestic violence. From that point, she decided to dedicate her life to honoring her sister by raising awareness of the problem and offering help to victims.
"My mother and I were also victims of domestic violence," the South Richmond native says. "I saw my mother being abused and I ended up in a similar situation. Although it is generational, different people deal with situations differently."

All of the programs conducted by Christina's Love Foundation have been funded by Ms. Squire.
"This is all out of my heart because this has to be done," she notes.
She works full time as a private duty nurse. During the summer or around the holidays, she picks up part-time jobs to fund the foundation.
The foundation's main goal is to teach that domestic violence is not normal.
"There is nothing normal about people talking down to you and making you feel bad or putting their hands on you," Ms. Squire says. "We are trying to raise awareness, especially among children, because that's how it really starts. Children later imitate what they see and the behavior repeats itself though them."
She says domestic violence does not discriminate on the basis of race, gender or age. It happens in every community and among both women and men.
"Now there are aggressive women putting their hands on men," she notes.
Unfortunately, she says, many people living in abusive situations stop seeing the abuse as a problem and believe it is normal.
Many of the abused don't leave because of their dependence, financial and otherwise, on the abuser, she says. However, many times, people don't leave an abusive situation because of love.
"The victim thinks they can help the abuser by loving them and that would change the abusive behavior," she says.

She adds that she doesn't believe that.
"The foundation opens the conversation door so people can be more confident in talking about their particular situation with someone and feel safe," she says.