Personality: Stacey Squire
Spotlight on founder and president of Christina's Love Foundation
5/24/2019, 6 a.m.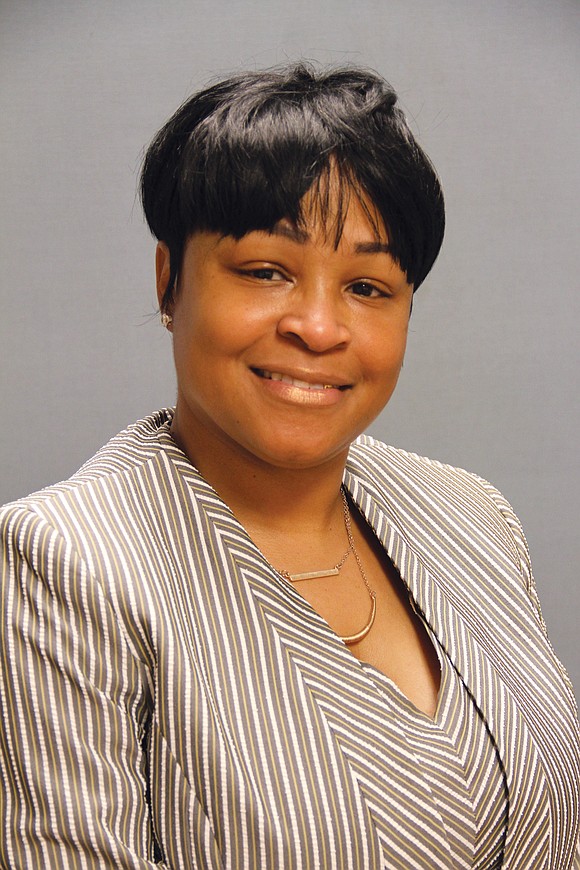 Best late-night snack: A warm brownie.
Favorite recreational activity: Hanging out with my children.
Biggest chance I ever took: Starting this foundation without knowing what I was doing or what God had in store for me but with one goal in mind — helping someone not to feel this pain that my family and I feel.
The best thing my parents ever taught me: Hard work. I was around my grandparents a lot, too, and they taught me to always do the right thing even when no one is looking and to treat people how you wanted to be treated.
At the top of my "to-do" list is: Helping as many people as I can and to give domestic violence victims a voice.
The person who influenced me the most: My principal at Fairfield Elementary School, Elizabeth B. York, had such grace and, besides my mom, made a huge impression on me. She was a woman who looked like me and took pride in everything she did and she was in charge. She showed love to all the students. Also my fifth-grade teacher, Mrs. Turnage. I won a young authors contest for Richmond Public Schools and she showed me that I can do whatever I put my mind to.
If I've learned one thing, it is: To never judge anyone's circumstances because you never know what they are really going through.
The book that influenced me the most: "There is More to the Secret: An Examination of Rhonda Byrne's Bestselling Book, 'The Secret'" by Ed Gungor.
My next goal: To raise awareness of domestic violence in every school and community and to open resource centers and shelters in Richmond and surrounding counties, and to network with other organizations across the country to reach as many people in need as I can.