Probe into Northam's blackface scandal 'inconclusive'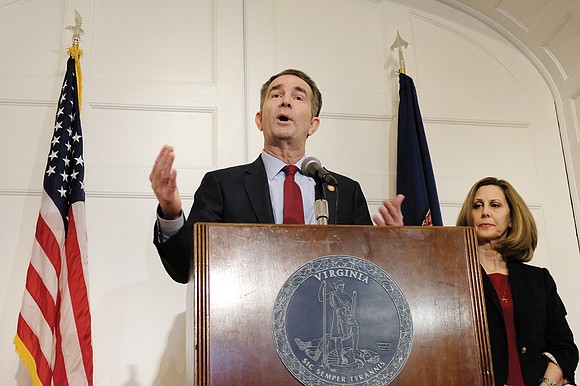 Was Gov. Ralph S. Northam actually one of the people in the racist photo on his Eastern Virginia Medical School yearbook page in 1984?
It's "inconclusive."
That's the bottom line from a report issued Wednesday by a nine-member team from Richmond-based McGuireWoods law firm, capping a nearly four-month probe into the issue that nearly tanked Gov. Northam's political career and tenure in office when the photo was made public on Feb. 1.
The photo first appeared on a conservative website and shows a tall person in blackface standing beside a shorter person in a Ku Klux Klan robe and hood.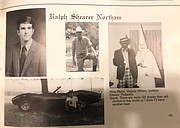 Gov. Northam initially apologized for the photo, but then denied being one of the people in it. In a news conference at the time, the governor acknowledged wearing blackface in a dance contest later in 1984.
"With respect to the photograph …, we could not conclusively determine the identity of either individual in the photograph," according the investigative report that EVMS paid for and involved six attorneys and three paralegals led by former state Attorney General Richard Cullen and George K. Martin, the managing partner of the firm's Richmond office.
After 30 interviews, "no individual we interviewed told us from personal knowledge that the governor is in the photograph," according to the report that is 54 pages long, including attached summaries of interviews with Gov. Northam and his chief of staff, Clark Mercer.
The team also said that it "could not conclusively determine the origin of the photograph," but it found "no information that the photograph was placed on Gov. Northam's personal page in error or by any other means."
The report is an anti-climactic outcome on a matter that has failed to drive the governor from office. Despite an initial cacophony of calls for his resignation, Gov. Northam refused to step down, and that prospect has become far more distant after his potential successors, Lt. Gov. Justin Fairfax and Attorney General Mark Herring, also were tarnished.
Just a few days after the photo's uproar, two women went public with allegations that Lt. Gov. Fairfax sexually assaulted them during brief trysts in 2000 in North Carolina while was in college and in 2004 in Boston when he getting his feet wet in politics.
Then Mr. Herring admitted that during his college years, he wore blackface to a party in 1980.
Meanwhile, the report leaves an unsettled mystery and an unsatisfactory result in place both for Gov. Northam, who hoped the probe would clear him, and for those who continue to call for his resignation.
At the very least, the report from the law firm that donated $5,000 to Gov. Northam's political action committee in January before the scandal broke fails to dispel the cloud that hangs over his administration.
The most intriguing information in the report is that the president and provost of the medical school, Dr. Richard V. Homan, and his predecessor, Harry T. Lester, both knew about the photograph well before its public release and chose to keep silent about it. And so did other medical school staff, who brought it to Dr. Homan's attention.