Sen. Kaine speaks out to restore aid to HBCUs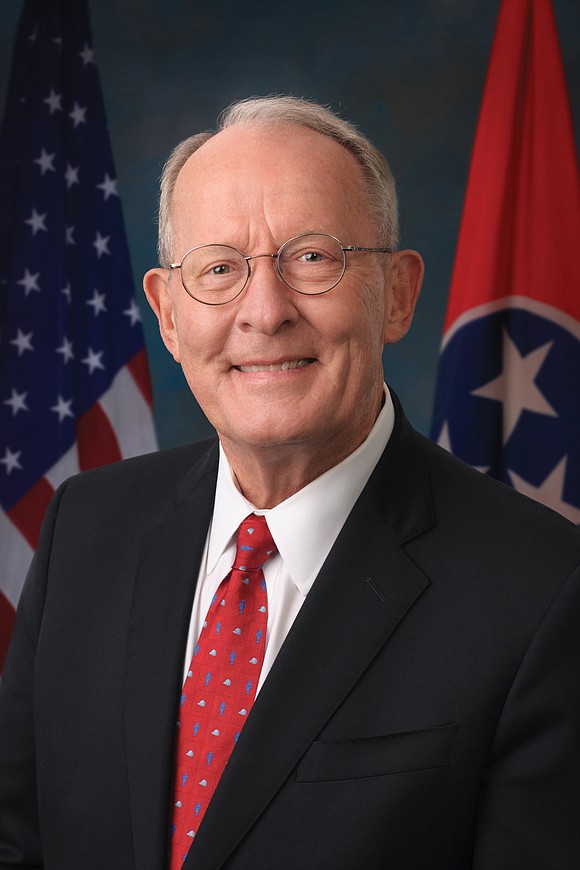 A powerful Republican senator is holding up millions of dollars in federal aid to historically black colleges and universities in Virginia and elsewhere and to other minority-serving institutions.
U.S. Sen. Lamar Alexander of Tennessee, chair of the Senate Health, Education, Labor and Pensions Committee, has blocked legislation that would reinstate $255 million in annual federal Higher Education Act funding to HBCUs and has no strings attached.
The funding expired Sept. 30, but already has been passed by the House of Representatives.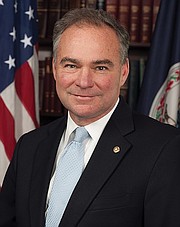 Sen. Alexander is pushing sweeping reforms that would expand federal Pell grants and simplify applications and won't allow the funding measure to go forward.
U.S. Sen. Tim Kaine of Virginia took to the Senate floor on Nov. 7 to urge Sen. Alexander to relent and allow a vote on a bill that would unlock the funds.
The bill, which has Republican and Democratic sponsors, is called the FUTURE Act, or Fostering Undergraduate Talent by Unlocking Resources for Education Act.
"The bill is bipartisan," Sen. Kaine said in his speech. "The bill has the support of the White House. It's fully paid for, and it's budget neutral. There are no budget gimmicks involved, yet, we are not able to take the bill up.
"Let me talk about HBCUs in Virginia because we have five," Sen. Kaine continued, "Virginia Union University, which is in my neighborhood where I live in Richmond; Virginia State University in Ettrick, south of Richmond; Hampton University in Hampton; Norfolk State in Norfolk; and Virginia University of Lynchburg.
"These five institutions received almost $50 million dollars in this annual mandated funding over the last 10 years," Sen. Kaine said.
Based on past aid, the bill is expected to provide yearly aid of about $1.2 million to VSU, $1.15 million to NSU, nearly $900,000 to Hampton, about $750,000 to VUU and about $250,000 to VUL, Sen. Kaine's staff noted.
"These minority-serving institutions, most of whom do not have significant endowments, face unique fiscal challenges and they count on this mandatory funding," Sen. Kaine told the Senate. "Any uncertainty in the funding creates a significant planning challenge for them and runs the risk of creating a financial nightmare for the students.
"It's time for the Senate to pass the bipartisan FUTURE Act and pass it now. I urge my colleagues to join me in that endeavor," Sen. Kaine concluded.
To Sen. Alexander, the two-year extension of the funding that the FUTURE Act would provide is the wrong way to go.
Funding minority-serving institutions is "something we all want to do," Sen. Alexander said on the Senate floor in September. "However, instead of a short-term patch, we should pass a long-term solution that will provide certainty
to college presidents and their students."
He has sought to attach additional proposals to the FUTURE Act , delaying a vote and potentially pressuring advocates to approve his proposal. However, Sen. Alexander's plan "fails to address many of the most pressing problems student borrowers currently face and puts HBCUs and other minority-serving institutions in the midst of an unnecessary political tug-of-war," according to Ashley Harrington, senior policy counsel at the Center for Responsible Lending.
Ms. Harrington called Sen. Alexander's proposal "a piece-meal approach that only makes improvement on the margins" and condemned it for coming "at the expense of low-resourced schools and low-income students."
Sen. Patty Murray of Washington state, the ranking Democratic member on the committee, also is pushing for passage of the FUTURE Act and has scolded Sen. Alexander for "playing politics with valuable and under-resourced institutions."
"We have a straightforward opportunity to prevent a critical part of our higher education system — HBCUs, tribal colleges and other minority-serving institutions — from having to deal with a lapse in funding," Sen. Murray said addressing the Senate. "We should take it."