America's last slave ship could offer a case for reparations
Jay Reeves/Associated Press | 11/27/2019, 6 p.m.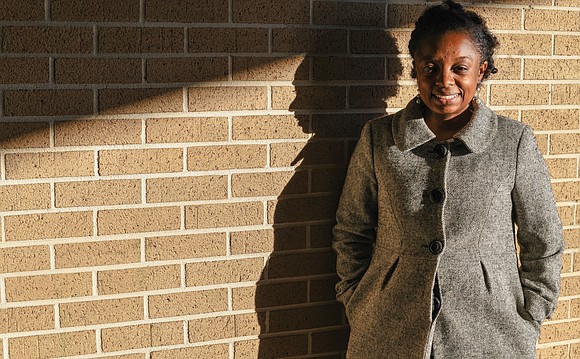 Alabama steamship owner Timothy Meaher financed the last slave vessel that brought African captives to the United States, and he came out of the Civil War a wealthy man.
His descendants, with land worth millions, are still part of Mobile, Ala., society's upper crust.
The people whom Mr. Meaher enslaved, however, emerged from the war with freedom but little else.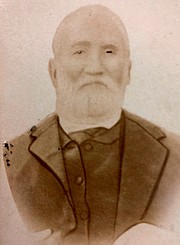 Census forms that documented Mr. Meaher's postwar riches list them as laborers, housewives and farmers with nothing of value. Many of their descendants today hold working-class jobs.
Now, the history of Mr. Meaher and the slave ship Clotilda may offer one of the more clear-cut cases for slavery reparations, with identifiable perpetrators and victims.
While no formal push for reparations has begun, the subject has been bubbling up quietly among community members since earlier this year, when experts said they found the wreckage of the Clotilda in muddy waters near Mobile. Some say too many years have passed for reparations; others say the discovery of the ship makes the timing perfect.
Many Clotilda descendants say reconciliation with the Meahers would suffice, perhaps a chance to discuss an intertwined history. Others hope the family helps with ambitious plans to transform a downtrodden community into a tourist attraction. Some want cash; some want nothing.
Reparations debates usually involve redress for the multitude of descendants from about 4 million black people who were enslaved in the United States. But with Congress considering whether to create a reparations study commission, what might a single instance of reparations look like in the city where this nation's Atlantic slave trade finally ended?
Pat Frazier, a descendant of James Dennison, who was enslaved by the Meahers, isn't sure. But she's unhappy about the lack of justice and what many consider the deafening silence of the Meaher family.
"I've never known them to just own up to what happened," said Ms. Frazier, 68.
In Mobile, like many Southern communities, descendants of slave owners and enslaved people are often neighbors, though in vastly different circumstances.
Originally from Maine, Mr. Meaher moved South and got rich off steamboats and a sawmill. He purchased the schooner Clotilda for a reported $35,000 and financed a slave expedition to West Africa the year before the Civil War began.
The international slave trade was already outlawed, but Mr. Meaher wagered he could import slaves in defiance of the ban. Arrested after the ship carrying about 110 captives arrived and was scuttled in Mobile in 1860, he was cleared of charges by a judge, according to "Dreams of Africa in Alabama," a book by Dr. Sylviane A. Diouf.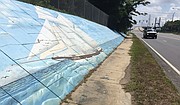 Historical accounts state Mr. Meaher refused to provide land after the war to the freed Africans, who then scraped together money to purchase property. They founded a community called "Africatown USA," where some of the West African ways of the once-enslaved people were preserved. Its remnants still exist.
Mr. Meaher listed assets including $20,000 in land and personal property in the 1870 Census. A newspaper article said his son, Augustine, was a multimillionaire in 1905.