'Hope' returnes to Henrico's Hope Village housing complex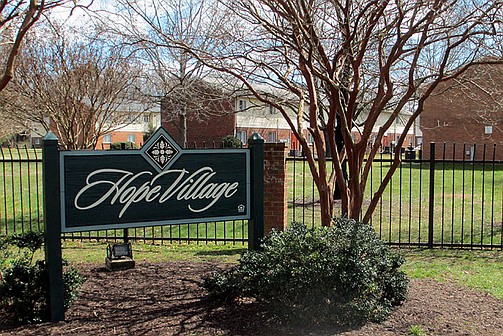 A $5 million facelift of Hope Village, a 100-unit affordable housing complex in Henrico County, is now complete.
A ribbon-cutting ceremony Monday celebrated the completion of the upgrade to the 46-year-old complex located off Mountain Road in Glen Allen.
When it was built in 1973, Hope Village was one of the first federally subsidized Section 8 apartment developments earmarked for low-income residents in the county.
Hope Village also was the first to be improved through a memorandum of understanding with the county, now a standard for similar apartment communities.
The work was undertaken by Fairstead Affordable, which purchased Hope Village a year ago and included plans for spending about $50,000 per unit as part of its $14 million investment.
The improvements included replacement of roofs, exterior siding, heating and air conditioning systems, kitchen cabinetry, flooring, bathroom fixtures, lighting and appliances, it was announced.
The company also made improvements to a playground and community building and updated several units to meet federal standards for disabled housing.
"Every person deserves a home that is comfortable, clean and safe," said Henrico County Supervisor Frank J. Thornton, who represents the Fairfield District and took part in the event.
"With these renovations," Mr. Thornton said, "residents of Hope Village won't have to worry about appliances that are unreliable or inefficient. They won't have to live with damaged walls, doors and floors. They won't come home in the dark because of poor exterior light- ing. These improvements truly make a difference. They bring the hope back to Hope Village."