Personality: Brenda A. Campbell
Spotlight on founder of The Enhancement Foundation
11/27/2019, 6 p.m.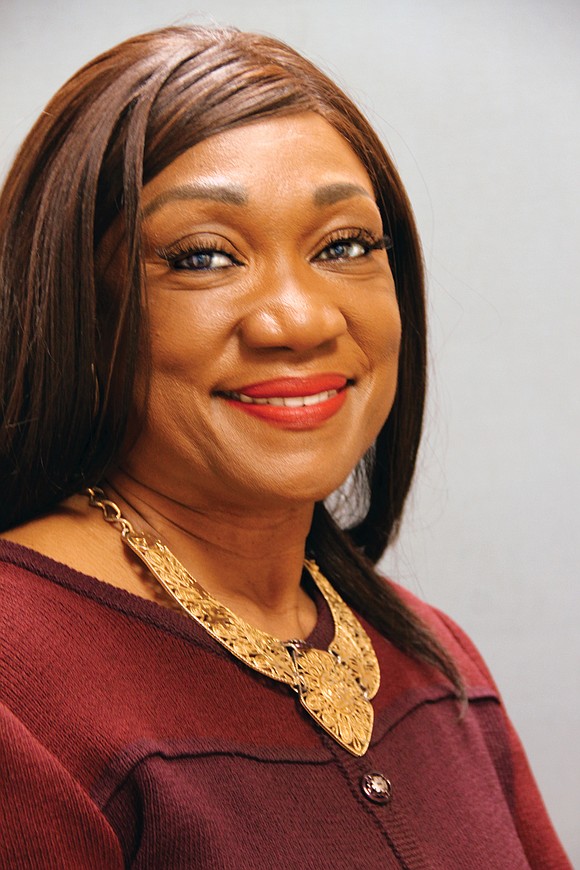 For Brenda A. Campbell, founding executive director of The Enhancement Foundation, "Christmas: A Season of Celebration, A Lupus Fundraising Event" is an opportunity for her nonprofit organization to reach out to women across the city and inform them about an illness that affects women by a large margin.
"We believe it is our responsibility as a women's empowerment organization to ensure women are developed appropriately, loved, empowered, supported, nurtured, protected and respected," Ms. Campbell says.
The fundraiser on Saturday, Dec. 7, is TEF's second annual event. The foundation is hoping to raise $50,000 for the cause and to support a grassroots organization to be announced later. The event hopes to draw attention to how lupus affects women disproportionately, "while honoring and supporting women and their families who are currently suffering from lupus or who have suffered as a result of their loved ones having lupus," Ms. Campbell says.
In addition to offering information, the evening will feature guest speakers, testimonials, dinner, entertainment and inspiration.
TEF has gathered a wealth of support for the event, from Whole Foods to the Allison Breast Center in Henrico to Richmond Mayor Levar M. Stoney and Gov. Ralph S. Northam, Ms. Campbell notes.
"Each year, we want it to get bigger and better," Ms. Campbell says. "We want to help women in this area to be aware of all that is available to them."
TEF was established in 2012 and became fully operational in 2017. Ms. Campbell was juggling her fulltime job as president and chief executive officer of Unlimited Services Systems Management and Consultants while she and others worked to build up the volunteer base. Now, the nonprofit seeks "to support the quality of lives, values and contributions of women in every aspect of their daily living" through training, planning and encouraging greater self-assurance, self-determination and self-worth, according to Ms. Campbell.
"Our dream is to proactively serve as a catalyst for change for the lives of all women, where we will empower and educate women to leave positive legacies not only for their future, but for the future and legacy of their children," she says.
For three years, the foundation has worked across a wide swath of Virginia, including Richmond, the city of Petersburg, Tidewater and other areas, supported by funding gained by a network of grants, sponsorships and donations.
Part of the foundation's effort is its Online Learning Management System, which Ms. Campbell expects to be completed in early 2020. The website will be a "centralized repository, where women can retrieve the latest information, training and knowledge resources," she explains, that will remove geographic limitations and reduce costs while broadening the number of women aware of the foundation and their access to information that can improve their lives.
"The next generation needs to be well-equipped to move to their fullest potential and then pass the baton to the next generation," Ms. Campbell says. "I'm excited about passing the baton and giving them a mantle that they can utilize and hopefully turn their whole scenario around."