Personality: Brenda A. Campbell
Spotlight on founder of The Enhancement Foundation
11/27/2019, 6 p.m.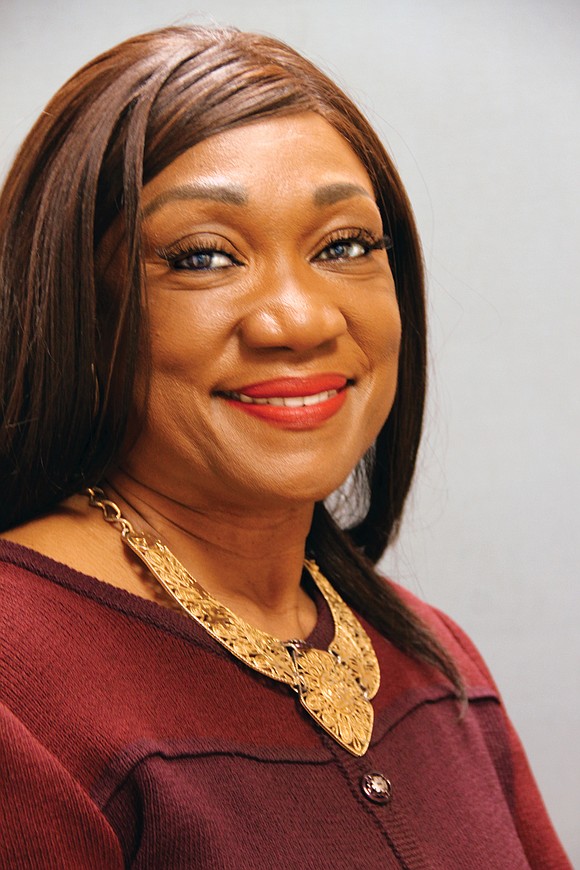 Meet this week's Personality, who has found her purpose in life by empowering women for health and other challenges they face, Brenda A. Campbell:
Volunteer position: Founding executive director of The Enhancement Foundation. Occupation: President and chief executive officer of Unlimited Services Systems Management and Consultants.
Place of birth: Born in Richmond, but lived most of my life in Washington and Maryland until 12 years ago.
Current residence: Richmond.
Education: Bachelor's in industrial psychology, with minor in business administration, University of the District of Columbia; and master's in community, administration and policy practice (formerly social services management), Howard University.
Family: Husband, Bill, and children, Chrystal, Tamika and William.
Reason The Enhancement Foundation was started: To support the quality of lives, values and contributions of women in every aspect of their daily living for the future. TEF is a vehicle for women in disadvantaged circumstances with systemic obstacles who need to obtain a greater level of self-sufficiency and wholeness through their ability to acknowledge and utilize their creative God-given strengths, core competencies given proper supports and resources.
TEF's mission: To enhance and empower the abilities of all women to effectively plan for their personal health, social relationships, professional growth and development by training and leading them toward a quality lifestyle, which will contribute to positive legacies for the future of all women and the next generation.
Why I am excited about this organization: I am excited to share positive information with other women. I believe it is important to share my wisdom, knowledge and 34 years of professional management consultancy with the next generation. It is important that the next generation knows why they need to move with purpose. They need to know that their contributions to life are essential for the future. The foundation can offer a proactive, unique and innovative opportunity, perspective and process for women who are members of a multi-generational environment. Our goal is to offer women inspirational, social, emotional, educational, entrepreneurial, vocational, career, coaching, technical training and management consulting needed for their lives and relationships with family and others.
Several resources our organization offers: As a private foundation, we are acquiring most of our funding through, local, state, federal civilian, military, government organization, commercial sponsors, other private philanthropic groups and individuals. Therefore, proceeds from our events and activities will be divided between special fundraising initiatives and assisting The Enhancement Foundation's empowerment efforts to sponsor, train and provide resources for all women, including veterans who have faced various life challenges.
What is lupus: Systemic Lupus Erythematous, SLE or lupus, is a serious disease that can affect anyone. It is most often diagnosed in young women of color between the ages of 15 and 44. While the cause is unknown, lupus is an autoimmune disease in which your immune system attacks healthy cells by mistake and potentially can damage many parts of the body. There is no known cure for lupus, though effective treatments are available.
Dream for TEF: Our dream is to proactively serve as a catalyst for change for the lives of all women, including the disadvantaged, victimized, underprivileged and underserved, where we will empower and educate women to leave positive legacies not only for their future, but also for the future and legacy of their children. Our goal is gain even more members to the organization.